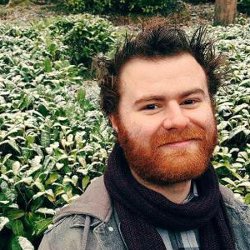 Literature and words are all around us. The Bath Flash Fiction Award and the National Flash Anthologies attract submissions from around the world, from writers young and old, experienced and new. No matter who you are or where you come from, all readers and writers know the joy that can be found by completely immersing themselves into the worlds we create with words.
Flash Fiction continues to exponentially grow in popularity, and it seems there is no stopping it. But who would want to? As the flash community grows ever wider, I certainly feel that there's no dilution in the way flash writers and readers support and encourage each other. The prospect, then, of being able to be a part of the U.K.'s first ever literary festival dedicated purely to flash fiction is, of course, exciting. The festival means that there will be opportunities to take part in engaging writing workshops, listen to flash fiction writers read their stories aloud, but also to be able to meet one another, to put physical faces to Twitter handles, and to celebrate flash fiction together.

There are sometimes, however, barriers to being able to participate in festivals such as this. Time, geography, financial costs, prior commitments – life – are but a few of the obstacles that can make attending a festival such as this one more difficult. We can't resolve everything, but we are able to make things a little easier; we have been able to secure funding that has enabled us to offer 10 half price and 5 free tickets to the Flash Fiction Festival for individuals with low incomes.
As places are limited, we are requesting that those who would like to be considered for one of these free tickets or half price tickets to complete a short online application form below. As well as confirming that you meet the criteria to be considered for these tickets, we are asking everyone to answer the same question: What would it mean to you as an individual and as a writer to be able to attend the Flash Fiction Festival?
Writers or would-be writers meeting the following criteria:
Students in full time education – those with valid NUS/Student ID card.
Those in receipt of Job Seekers Allowance, Universal Credit, or Income Support.
Those in receipt of a state retirement pension and little other income.
Disability.
The Flash Fiction Festival is open to everyone and anyone. As long as you meet the criteria above, you're eligible to apply for these tickets. My role as Festival Outreach is to ensure that as many people as possible have the opportunity to apply for these tickets, but I want to call on the flash fiction community to help me share this opportunity as widely as we can. Share it with your friends, family, colleagues, students.
Full Scholarships
Five full cost £120 scholarships funded by the following Californian companies associated with our Californian based festival team member, Linda Selick-York. Meals (£30) not included. Accommodation and travel are not included.
Napa and Sonoma Valley are famous for their natural spas, wine and love of the arts. In support of the first ever UK Flash Fiction Festival to be held in Bath 24/25 June 2017, five businesses in this region of California are funding five scholarships to be awarded by the Flash Fiction Festival team.The 5 businesses are: Azuza, Womenkind, Queen Bea,Inc., Notos and one other tba.
Reduced Cost Tickets
Ten half price tickets are funded by the Arts Council England and Bath Flash Fiction Award. A reduced cost ticket is £60, meals (£30) not included. Accommodation and travel are not included.
Meals
You may either bring your own food, or pay an additional £30 to attend the Festival's two lunches and one evening dinner.
Please complete this form before midnight of Sunday 30th April 2017 UK time to be considered for a reduced cost ticket.
Applications are now closed.