a place of shadow and word-related nightmares, where writers are encouraged to wantonly break 'rules' and covet such literary evils as… clichés
While perusing the fabulous programme of events on offer at the 2017 Flash Fiction Festival, you may have noticed a mention of the Colossal Cliché Count Writing Challenge.
What's that? you thought. It sounds mental.
It is. But it's fun too. I'm going to tell you about it.
I'm Chris Fielden. I'm an award winning and Amazon bestselling author. I'm not as clever as the previous sentence makes me sound.
I play the drums. There are lots of jokes about drummers being simple for good reason…
I'll be locked in the Cliché Cabin during the festival, encouraging writers to break the 'rules' of writing, support charity and become published authors. Yes, that's right. If you partake in the challenge during the festival and write a cliché-crammed story, your tale will be published in a book.
I'm sharing a little more information about the Cliché Cabin before the festival opens, so you can ensure your creative juices are in full flow when you attend.
You are coming, right?
If you don't have a ticket yet, buy one.
Now.
What is The Cliché Challenge?
In short…
The challenge is fun. It's educational. It encourages the overuse of clichés to highlight a common error many writers make – using too many trite words, phrases, characters, plotlines etc., thus detracting from the originality of their style and voice.
This problem results in a lot of writers having stories rejected by editors and competition judges.
Everyone who partakes in the challenge will see their story published on my website and in an anthology that is published in print and eBook format. The books are distributed all over the planet via Amazon.
Proceeds from book sales will be donated to Book Aid International, an amazing charity that support libraries in sub-Saharan Africa, helping to provide access to books for around 24 million people each year.
You can learn more about the cliché writing challenge on my website. There are a couple of example stories on the site, so you can get an idea of what we'll be looking for.
In long…
Sorry, I'm not sure of the correct antonym for 'in short'. I'm pretty sure 'in long' isn't right, but I'm going with it regardless.
To explain, here is more detail about…
The History of the Flash Fiction Writing Challenges
I've been running flash fiction writing challenges on my website since April 2016. All the challenges encourage writers to break different 'rules' of writing, helping to make them aware of common mistakes many new authors make.
To date, I've published stories by hundreds of writers residing all over the world. Together, we're creating a platform that raises lots of money for charity and allows new writers to be published in a book, exposing them to (and involving them with) the book launch process and all the marketing efforts that surround it.
The first challenge I launched is called Mike's Not-Entirely-Serious Wantonly-Rule-Breaking Adverb Writing Challenge. I run it with short story author, Mike Scott Thomson. We invite people to write 100 word flash fiction stories rammed with as many adverbs as humanly possible.
Many writers seemed to like the idea. By August 2016 we'd received over 100 stories. We released the first anthology, Adverbially Challenged Volume 1, before Christmas in support of First Story, a UK charity that brings talented, professional writers into secondary schools serving low-income communities to work with teachers and students to foster creativity and communication skills.
Adverbially Challenged Volume 2 was released in March 2017. We are currently accepting submissions for Volume 3.
Due to the popularity of the first challenge, I decided it would be sensible to launch more, all in support of various charities. They are:
Lesley's Nifty Nib-Nibbling Nonsensical Narrative Writing Challenge, run with author Lesley Truchet.
Allen's Sensory Overload Writing Challenge, run with British Fantasy Society short story competition judge, Allen Ashley.
Chris's Colossal Cliché Count Writing Challenge, run in conjunction with a fine flash fiction festival, whose website you're on.
The first nonsense challenge anthology is currently being edited and is due for release in June 2017. We're accepting submissions for the second book.
We launched the sensory challenge on 4th March 2017. At the time of writing (28th March) we've already received over 50 submissions.
There are more in the pipeline. You can learn about all of the writing challenges I run here.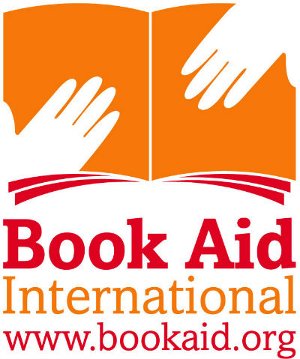 Back to the point…
The cliché challenge will invite festival attendees to write trite stories, riddled with hackneyed phraseology, characters and plot lines. This will result in writers becoming more aware of cliché overuse, helping them to improve their writing. Stories have a maximum word count of 150 words, so they don't take long to write.
All the stories written will be published, allowing writers access to more readers. The anthologies are professionally produced and distributed globally. The challenge will stay open indefinitely on my website, after the festival closes. This will ensure that we receive 100 stories and publish a book.
Proceeds from book sales, along with money raised by the raffle being run at the festival, will be donated to Book Aid. We chose this charity as they do so much to promote reading in areas of the world where books are very hard to come by.
Conclusion
Come to the festival. Bring a head full of clichéd ideas. Write them down. See them published. Buy the resulting anthology. Support charity. And, of course, have fun writing.
I'll be in the Cliché Cabin during the festival. I like to chat, drink tea and eat cake. Oh, and write. Yes it's all about the cake. I mean writing.
Come and say hello. I look forward to meeting you all at the festival.