The festival team – working hard to make the UK's 2018 flash fiction festival a success. Everything's covered to make the weekend run smoothly.
Festival Director: Jude Higgins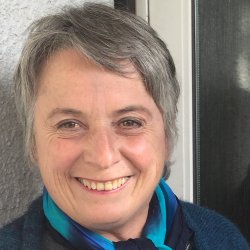 Jude is a writer and writing tutor and has been published in the New Flash Fiction Review, Flash Frontier, The Blue Fifth Review, The Nottingham Review, Inktears, the Fish Prize Anthology and National Flash Fiction Day Anthologies, among other places. She has won or been placed in many flash fiction contests and was shortlisted in the Bridport Flash Fiction Prize in 2017. Her debut flash fiction pamphlet The Chemist's House was published by V.Press in 2017. She founded Bath Flash Fiction Award in 2015 and directs the Flash Fiction Festival, UK.
Festival Curator: Meg Pokrass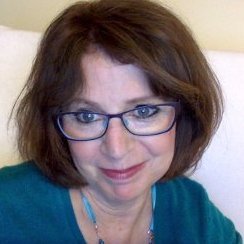 Meg Pokrass is the author of four collections of flash fiction, and one award-winning collection of prose poetry, Cellulose Pajamas which received the Bluelight Book Award in 2016. Her stories and poems have been widely published and anthologized in two Norton Anthologies: Flash Fiction International and the forthcoming New Microfiction and her novella-in-flash, Here Where We Live, is published in My Very End of the Universe the Rose Metal Press Guide to the form. A new flash fiction collection is forthcoming in 2018. She is the founder of New Flash Fiction Review and co-founder of San Francisco's Flash Fiction Collective reading series. Currently, she teaches online flash fiction workshops and is judge for the Bath Flash Fiction Award, Novella-in-Flash competition.
Festival Outreach: Santino Prinzi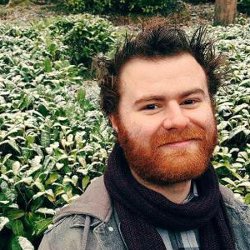 Santino Prinzi is the Co-Director of National Flash Fiction Day in the UK and the Senior Editor for New Flash Fiction Review. He is part of the Flash Fiction Literary Festival team that organises the UK's annual literary festival entirely dedicated to flash fiction and he reviews flash fiction collections for various outlets. His debut flash fiction collection is Dots and other flashes of perception, (The Nottingham Review Press). His short stories, flash fiction, and prose poetry have been published or are forthcoming in various magazines and anthologies, such as Flash: The International Short-Short Story Magazine, Litro Online, (b)OINK! zine, Stories for Homes Anthology Vol.2, Jellyfish Review and The Argonaut. Follow him on Twitter @tinoprinzi or visit his website.
Festival Hospitality: Diane Simmons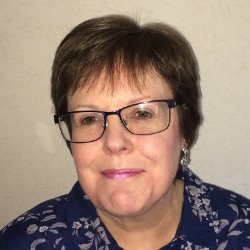 Diane studied creative writing with the OU. Her first competition success resulted in her appearing on ITV'S This Morning, where her story was awarded second place by a panel which included Jacqueline Wilson and The Editor of She. Since then she has been placed in numerous competitions such as NFFD micro, Writers' Forum, Woman and Home, Ink Tears, Worcs Lit Fest, NAWG, 99 Fiction and The Frome Festival. Publications include Mslexia, New Flash Fiction Review, Flash I Love You (Paper Swans), To Carry Her Home (BFFA), The Lobsters Run Free (BFFA), The Yellow Room and five NFFD anthologies. She has helped judge several flash fiction competitions and has been a reader for the international Bath Short Story Award. Diane regularly performs her flash and now almost enjoys doing it.
Press and Media: K M Elkes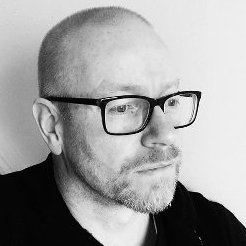 KM Elkes is an award-winning short fiction writer and editor from the West Country, UK. His flash fiction successes include winning the Fish Publishing Flash prize and the Triskele Books prize as well as winning or being placed in a number of international competitions, including the Bridport prize. His work has been broadcast on BBC Radio and appeared in more than 20 anthologies as well as many literary journals and e-zines. His short fiction has also featured on the school curriculum in the USA and Hong Kong. He is a Best Small Fictions Nominee 2018 and is a co-editor of the A3 Review magazine. He has also been guest editor of Flash Frontier in New Zealand.
Festival Liaison: Michael Loveday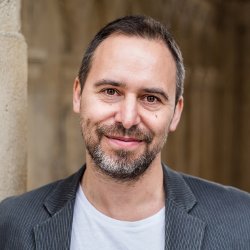 Michael Loveday's flash fiction novella Three Men on the Edge, is published by V. Press in summer 2018, and his poetry pamphlet He Said / She Said by HappenStance Press (2011). His writing has appeared in The Spectator; Flash: the International Short-Short Story Magazine; Funny Bone: Flashing for Comic Relief; and the National Flash Fiction Day Anthology 2017. He is a tutor in Adult and Higher Education, a Director of the National Association of Writers in Education and was judge of the inaugural Tongues and Grooves Prose Poem Prize, 2018. He runs a blog for flash fiction, poetry and prose poetry at www.pagechatter.org
Weekend Co-ordinator: Karen Jones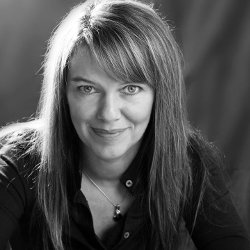 Karen Jones is a prose writer from Glasgow with a preference for flash and short fiction. She has been successful in various writing competitions including Mslexia, Flash 500, Words With Jam, New Writer, Writers' Forum, Writers' Bureau and Ad Hoc Fiction. Her work has appeared in numerous magazines, ezines and print anthologies such as The Wonderful World of Worders, Bath Short Story Anthology, 10 Years of HISSAC, An Earthless Melting Pot, City Smells, Ellipsis: One, To Hull and Back, 10 Red, Bath Flash Volume 2 and Flash Fiction Festival One. In 2014 she published a short story collection, The Upside-Down Jesus and other stories. She is currently working on a second short story collection and a novella-in-flash.
Technology: Matthew Thorpe-Coles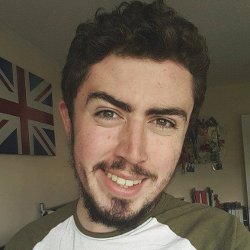 Matthew Thorpe-Coles is a student in Creative Writing and Publishing at Bath Spa University. His focuses are poetry and flash fiction and he has been published in the 2017 National Flash Fiction Day Anthology, Sleep is a Beautiful Colour, the anthology from the 2017 Festival of Flash Fiction, Flash Fiction Festival One, as well as the transnational anthology Here and There. He has recently launched the flash fiction and poetry magazine, Flash & Cinder.