Some of the UK's finest flash fiction writers and teachers are leading events at the UK's first flash fiction festival. Read about them here and more about the workshops and talks.
What If? with Pamela Painter, International Guest Presenter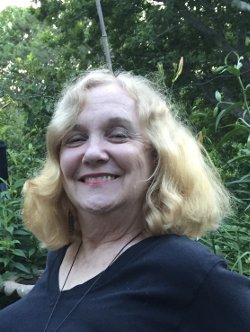 Do you have unfinished stories that you really care about, but you can't seem to get past that first sentence, that first paragraph or page? Well, I have a full-proof method of finishing every story you are invested in. Norman Mailer said, "Writer's block is merely a failure of ego." He is partly right, but only partly. I will teach you the other part—how to put your imagination to work and never fail to move the story forward. So, we'll begin this workshop by learning this trick—Hemingway and Fitzgerald used the word "trick" when they were talking about techniques they learned from other writers—and then we'll begin a new story every ten minutes. You will leave this workshop with the beginnings of six new stories and the full-proof method for carrying them through to a satisfying end.
Pamela Painter is the author of four story collections: the award-winning Getting to Know the Weather, The Long and Short of It, Ways to Spend the Night, and her collection of Flash titled Wouldn't You Like to Know. Her stories have appeared in numerous journals, Atlantic, Harper's, Five Points, Kenyon Review, Missouri Review, and Ploughshares among others and in numerous flash fiction anthologies, Sudden Fiction, Flash Fiction, Flash Fiction Forward, Flash Fiction Funny, Microfiction, and in Flash UK. ​She is co-author of What If? Writing Exercises for Fiction Writers. She has received grants from The Massachusetts Artists Foundation and the National Endowment of the Arts, has won three Pushcart Prizes and Agni Review's The John Cheever Award for Fiction.
When the Title of the Story is The Story with Pamela Painter
This is a warm-up workshop to get us all writing and thinking about stories. So, let's get started writing titles that tell the whole story. You'll leave this workshop with "finished stories" and a new appreciation that "every word counts."
Fireworks and Burnt Toast with Vanessa Gebbie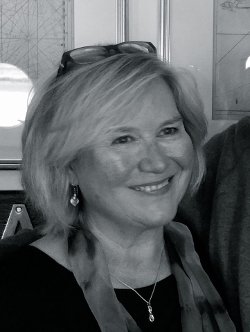 Like the aftermath of a firework, a good flash should catch you as you turn away, hold you and when you've finished reading, it should echo and resonate. Learn how to kidnap your reader from the title onwards.
Vanessa has won multiple awards for both prose and poetry, including a Bridport Prize and the Troubadour. Her flash publications include the collection Ed's Wife and Other Creatures (Liquorice Fish, 2015) and the forthcoming Untitled (Flash International, scheduled 2017), as well as many individual publications online and in print. She is author of three short story collections (with Salt and Cultured Llama), a novel (Bloomsbury), and two poetry publications (Pighog and Cultured Llama). She is also commissioning and contributing editor of Short Circuit, Guide to the Art of the Short Story (Salt). She teaches widely. In 2017 her residential fiction workshops are scheduled in Venice, Ireland, and UK.
www.vanessagebbie.com
That Killer First Page with Paul McVeigh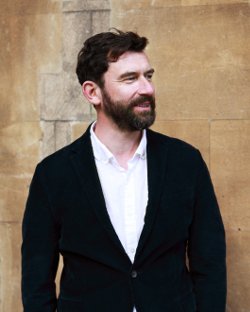 A version of Paul's immensely popular short story workshop, adapted to the very short form. Paul McVeigh has written for radio, stage and TV and is co-founder of London Short Story Festival. His stories have appeared in journals and anthologies, and read on BBC Radio 4 & 5.
The Good Son, his first novel, won The Polari First Novel Prize, The McCrea Literary Award, was Brighton's City Reads 2016 and chosen for UK's World Book Night 2017. Paul is part of the UK's International Literary Showcase, the UK-Russia Year of Language and Literature and his writing has been translated into 7 languages.
paulmcveighwriter.com
Submitting Your Flashes with Ashley Chantler and Peter Blair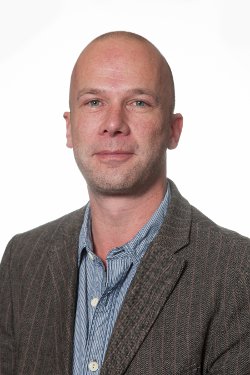 Tips from the editors of the long established and leading flash fiction journal Flash: The International Short-Short Story Magazine. The editors will discuss subject matter, stories that work and don't work, titles; clichés; the danger of silliness; following guidelines; writing a covering email.
Ashley Chantler is Senior Lecturer in the Department of English at the University of Chester, where he is also programme leader of MA Creative Writing: Writing and Publishing Fiction.
With Peter Blair, he is director of the International Flash Fiction Association (IFFA), and editor of the IFFA's Flash: The International Short-Short Story Magazine and Flash: The International Short-Short Story Press. The Press's publications include David Swann's Stronger Faster Shorter and Meg Tuite's Lined Up Like Scars.
Ashley's other flash-related publications include the essay 'Notes Towards the Definition of the Short-Short Story' and the SmokeLong Quarterly article 'Why Flash Fiction? Because of a Parrot and a Porn Star, Of Course'. His flashes have appeared in a wide range of magazines and anthologies, and he is currently working on a collection provisionally titled Cutting Away.
Briefs and Bloomers: Revealing Flash Fiction with Peter Blair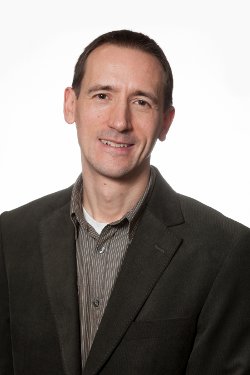 For flashers, briefs are the new bloomers. Peter's talk will introduce the meteoric rise of the contemporary flash, its many varieties, and the myriad names by which it is known. It will consider definitions of flash fiction, including definition by word count and formal characteristics. And it will explore humorous examples to reveal how brief tales can tantalize tease and blossom into revelation.
Peter Blair is Senior Lecturer in the Department of English at the University of Chester, where he is also programme leader of the MA Modern and Contemporary Fiction and teaches on the MA Creative Writing: Writing and Publishing Fiction.
With Ashley Chantler, he is director of the International Flash Fiction Association (IFFA), and editor of the IFFA's Flash: The International Short-Short Story Magazine and Flash: The International Short-Short Story Press. The Press's publications include David Swann's Stronger Faster Shorter and Meg Tuite's Lined Up Like Scars.
Peter's stories and poems have been runners-up in the Bridport Prize, the Fish Prize, and the Bath Flash Fiction Award. His critical publications include essays, reviews, and interviews on South African literature and on flash fiction, including the 'Flash Fiction' article in the Writers' & Artists' Yearbook 2016 (Bloomsbury).
National Flash Fiction Day Launch with Dr. Calum Kerr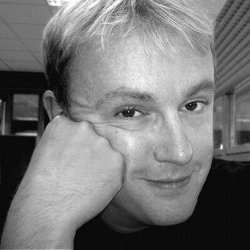 Director of National Flash Fiction Day, UK, Dr. Calum Kerr, will launch the National Flash Fiction Day Anthology 2017 on NFFD, 24th June at the festival with Co-Director, Santino Prinzi. Calum instigated National Flash Fiction Day UK in 2012. The day has become a highlight of the Flash Fiction World in the UK ever since. The popular 'flash flood' – a rolling blog of flash fictions posted on the NFFD throughout the day attracts world wide entries. You'll be able to check into these stories during the Saturday of the festival.
Dr Calum Kerr is a writer, Director of National Flash Fiction Day, UK, Managing Editor of Gumbo Press, freelance editor and academic. His flash fiction collections include Braking Distance (Salt Publishing, 2012) Lost Property (Cinder House 2013) and Apocalypse, The Audacious Adventuress, The Grandmaster and the Lunch Hour (Gumbo Press, 2014) calumkerr.co.uk
Dream Breakfast with Jude Higgins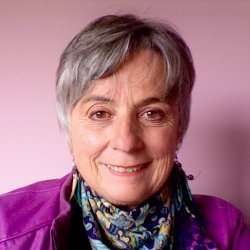 Before she wrote fiction and organised writing events, Festival Director, Jude Higgins was a senior UKCP registered Gestalt Psychotherapist, trainer and supervisor for many years and ran numerous dream groups. In this workshop she will introduce several different ways to turn your dreams into fiction. Bring a dream fragment – one you had the night before or one you can't forget. Croissants and coffee provided.
Jude Higgins launched the international Bath Flash Fiction Award in 2015. She has an MA in Creative Writing from Bath Spa University, co-runs the Bath Short Story Award and has been teaching creative writing at Writing Events Bath since 2009. Her flash fictions are published in Great Jones Street, The New Flash Fiction Review, The Blue Fifth Review, The Nottingham Review, National Flash Fiction Day Anthologies, Flash Frontier, Halo and Severine literary magazines, among others. She has won prizes and been listed in many short story and flash fiction competitions and her debut flash fiction pamphlet, The Chemist's House is forthcoming from V Press in 2017.
The Art Of The Micro with K M Elkes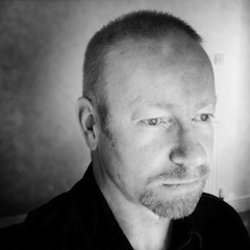 "Like a bolt of lightning, micro-fiction can light up a wide, rich world in an intense flash." This writing-led workshop will explore the richness and power of micro-fiction, demonstrating how to incorporate narrative techniques and encouraging participants to create first drafts of micro-fictions through fun activities. Whatever your level of experience or form of writing you practice, this workshop will inspire you to distil ideas into intense, illuminating prose.
KM Elkes began writing in 2012 and his work has since been published in more than 15 anthologies (including Bath Short Story and the National Flash Fiction Day anthologies). He has won short fiction prizes in Ireland, the UK and North America, including the Fish Prize for flash and been shortlisted twice for the Bridport Prize. His stories have appeared in literary magazines including Structo, Litro, Nottingham Review, Brittle Star, Bare Fiction and in Unthology 10. He also teaches flash fiction and has nearly finished his first collection. He is the current editor for the A3 Review Arts Magazine and offers an editorial critique service for short fiction writers.
Sawn-off tales with David Gaffney.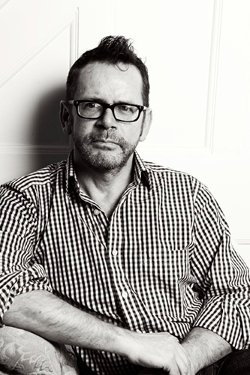 Can you tell a story in less than 500 words? David Gaffney thinks you can, and in this workshop you will learn how to reduce ideas to an ultra-short format – how to condense while keeping your story effective, powerful and easy to understand, how to manage character, description, point of view and dialogue, and how to reduce a thousand words to 150 without losing a thing. Full of practical, fun exercises, this session will leave you wondering why anything has to be longer than a side of A4.
David Gaffney is the author of Sawn Off Tales (2006), Aromabingo (2007), Never Never (2008), The Half Life of Songs (2010) and Sawn Off Opera, a set of operas with composer Ailis Ni Riain. His new collection of short stories, More Sawn Off Tales is out now.
Building a Flash Collection with David Swann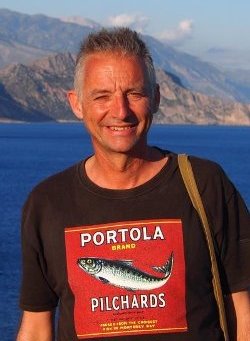 What makes a good sequence? What do you leave out? Where do you start? Where do you end? How about the title? A chance to explore all these questions, and gain confidence to create your own collection.
David Swann's flash fiction collection Stronger Faster Shorter was published in 2015. In 2016 he won the Bridport Flash Fiction Competition, his eighth success in a Prize that he judged in 2013. His other publications include The Privilege of Rain (based on his experiences as a Writer in Residence in jail, and shortlisted for the Ted Hughes Award) and The Last Days of Johnny North, a collection of his prize winning short fiction. He is currently Senior Lecturer in the Department of English at the University of Chichester, where he teaches modules on fiction, poetry, and screenwriting. His ambition is to ride downhill in a bath.
Flashing Scientifically with Tania Hershman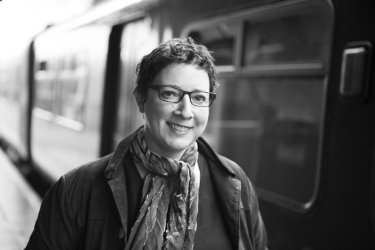 photo by Huntley Hedworth
Science – with its exotic words, often magical-seeming concepts and unusual settings and sounds – is a treasure trove of inspiration for any writer. We will get curious and adventurous, playing with science in a variety of ways. No previous scientific knowledge necessary.
Tania Hershman's third story collection, containing flash fictions and short stories inspired by science, Some Of Us Glow More Than Others, will be published by Unthank Books in May 2017, and her debut poetry collection, Terms & Conditions, by Nine Arches Press in July. Tania is also the author of a poetry chapbook, and two short story collections, and co-author of Writing Short Stories: A Writers' & Artists' Companion (Bloomsbury, 2014). Tania is curator of ShortStops, celebrating short story activity across the UK & Ireland.
www.taniahershman.com
Colossal Cliché Count Challenge with Christopher Fielden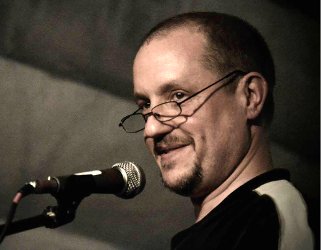 Will be running from the "Cliché Cabin". A lot of writers overuse clichés in their prose. To raise awareness of this common mistake, Christopher will invite you to write flash fiction stories containing as many clichés as possible. Every story written will be published on Chris's website. When 100 cliché-riddled stories have been received, an anthology will be published in print and eBook format and distributed via Amazon. Proceeds from book sales will be donated to Book Aid a charity that supports libraries in Africa. By partaking in the challenge and writing a story, you will become a published author and support a worthy cause.
Christopher Fielden is an award winning and Amazon best-selling author. His short stories have been published in print and online by many publications, including Boundless, Darker Times, Dark Lane Anthology, InkTears, Scribble, Writers' Forum and many more. Chris runs a humorous short story competition called To Hull & Back, plays drums and rides his motorcycle, sometimes to Hull. And back again. He has recently started running writing challenges and hopes to publish 1,000s of authors in the support of charity. christopherfielden.com
How to be a Flasher with Kit de Waal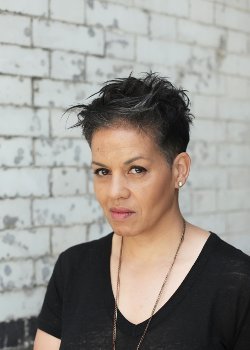 A focus on editing. What do you remove? What do you keep in? The art of flash fiction is often in what the writer leaves out. Tighten up your writing in this workshop with Kit, look for layers of meaning and make every word count.
Kit writes about forgotten and overlooked places where the best stories are found. Her debut novel, My Name is Leon, a heart-breaking story of love and identity, is a Times and international bestseller and was shortlisted for the Costa First Novel Award. Her prize-winning flash fiction and short stories appear in various anthologies. In 2016, she founded the Kit de Waal Scholarship at Birkbeck University.
kitdewaal.com
First Impressions with Michael Loveday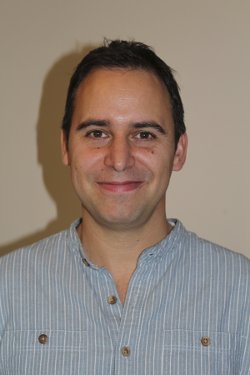 Written a flash during the festival? Think you might want to submit to the Festival of Flash eBook or magazines and contests? Come along and receive feedback from fellow flashers. Michael Loveday will facilitate a workshopping group to help you move on to your next draft.
Michael Loveday is a creative writing tutor for visiting American undergraduate students in Bath, UK, through Advanced Studies in England's residential programme; and also teaches literature and creative writing to the over-50s through The Open Age Network in London. He has a Masters Degree in Writing from Kingston University, and a Postgraduate Certificate in Creative Writing from Newcastle University. He is a management committee member of the National Association of Writers in Education. His short-short stories have been published / forthcoming in Flash: The International Short-Short Story Magazine; Litro; Stand; Flash Frontier; The Jellyfish Review; Cake; Ink, Sweat & Tears; Sonder; and Spelk. His debut poetry pamphlet 'He Said/She Said' was published by HappenStance Press (2011).
How to Attack the Blank Page with Meg Pokrass and Jude Higgins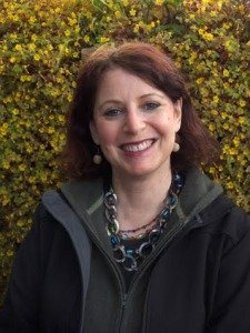 Writing prompts help even the most experienced writers hit the ground running. Renowned for her highly inventive prompts, Meg Pokrass says "Prompts can help the writer, meander into new places, and create unusual detail that may not have occurred any other way. The creative brain enjoys a puzzle". Meg and Jude will use random word lists and other prompts in this fast and fun drafting workshop for beginner and experienced writers.
Meg Pokrass is a flash fiction writer, poet, writing tutor and Flash Fiction Editor and Curator at Great Jones Street. Her books include flash fiction collections, Bird Envy (2014), Damn Sure Right (Press 53 2011) and The Dog Looks Happy Upside Down (Etruscan Press 2016) and an award-winning book of prose poetry Cellulose Pajamas (Blue Light Book Award Winner 2015). Among her many other publications, she has a flash-fiction novella and essay on the form in My Very End of the Universe, Five novellas in flash and a Study of the Form published by Rose Metal Press. Meg has recently moved from the United States to England. She is judge of the current Bath Flash Fiction Award and also judge of the Bath Novella-in-Flash Award.