The Festival team at Flash Fiction Festivals UK is thrilled that this year we have flash fiction writers and tutors from the UK, US, Ireland, Italy, Germany, Cyprus and New Zealand coming to lead workshops and participate in talks, panels, reading and other events. Some presenters are repeating their popular workshops. And there are opportunities to learn more from our many new presenters. After the weekend is over, we will be open for submissions for micros begun at the festival for inclusion in Flash Fiction Festival Three, our third anthology of festival stories, which will be published before the end of 2019. You can buy Flash Fiction Festival One and Flash Fiction Festival Two anthologies from the Ad Hoc Fiction bookshop.
| | | |
| --- | --- | --- |
| Follow Us | | |
Writing a Flash Memoir, with Kathy Fish
Flash memoir is a fast burgeoning form, but where to begin the daunting process of writing one's own life? In this session, we'll explore ways to tap into the rich material of our own experience, memories, and dreams. We will then harness that material and shape it into a deep and resonant flash-length memoir. The writing exercise in this session is aimed at creating the first draft of a braided flash piece. Kathy is running this workshop twice, once on Saturday and once on Sunday.
Wake Up Your Creative Brain: A Thirty-Minute Writing Warm-Up with Kathy Fish.
Kathy is running a Saturday morning warm up for us all. She says: "I know. You're tired. You stayed up too late singing karaoke. The coffee has not yet kicked in. This quick 30 minute session is aimed at giving your weary brain the creative wake-up call it needs. Bring a notebook and a pencil or pen and let's get the words and ideas flowing."
Kathy will also contribute to the Saturday early evening panel 'Flash Around The World' chaired by Michelle Elvy.
Kathy has authored five collections of short fiction, most recently Wild Life: Collected Works from 2003-2018, from Matter Press. Her award-winning short stories, prose poems, and flash fictions have been widely published and anthologized. Fish's 'Collective Nouns for Humans in the Wild'. which addresses the scourge of America's gun violence and mass shootings, was selected for >Best American Nonrequired Reading 2018, edited by Sheila Heti. The piece was also chosen by Aimee Bender for Best Small Fictions 2018. Additionally, two of Fish's stories are featured in the W.W. Norton anthology, New Micro: Exceptionally Short Fiction. She is a core faculty member in fiction for the Mile High MFA at Regis University in Denver, Colorado. She also teaches her own intensive online flash workshop, Fast Flash.
Detachment and Intimacy: writing acute short fiction with Michelle Elvy
In this workshop we'll look at content and form to examine the space between writer and reader – and whether/how to create more, or less. We'll discuss intimacy as a means of connection, and detachment as a means of control – both essential in the short form. The challenge here is in exploring the tension between distance and intimacy – establishing it, maintaining it. We'll read work that successfully embraces one or the other, or both, and we'll use examples from our own work to further examine what you say, and how you say it. Please bring one piece of writing to share.
Michelle Elvy is a writer and editor based in New Zealand, meandering aboard her sailboat, Momo, for more than fifteen years and currently completing a circumnavigation. She edits at Flash Frontier: An Adventure in Short Fiction and Blue Five Notebook; she is also Assistant Editor for the Best Small Fictions series and Reviews Editor for takahē. In 2018, she co-edited Bonsai: Best small stories from Aotearoa New Zealand. Her poetry, fiction, creative nonfiction, travel writing and reviews have been widely published, most recently in The Feminine Divine (2019), New Micro (2018), Manifesto: 1o1 Political Poems from Aotearoa New Zealand (2017) and Borderlands & Crossroads: Writing the Motherland (2016).
Sculpting Bonsai: New Zealand writing and the Short Form with Michelle Elvy and Nod Ghosh
A session with Michelle Elvy, editor (with Frankie McMilland and James Norcliffe) of Bonsai: Best small stories from Aotearoa New Zealand, and Nod Ghosh, award-winning flash fiction writer and author of the novella-in-flash, The Crazed Wind. Michelle and Nod will trace New Zealand storytelling, from oral histories to novels to poetry, examining how the very short form takes its place among the ever-evolving literary canon of Aotearoa New Zealand, and how the volume Bonsai fits into the landscape of national and international writing.
Viewing the world: distance, travel and memory with Michelle Elvy and Christopher Allen
An adventure in travel, an adventure in writing! A traveller has a view to the other, and the traveller is the other. This is a workshop about exploring travel moments. Connections and disconnections, the known and unknown: how to capture this in short, sharp prose. We'll talk about the line between fact and fiction, memory and reality. We'll explore alternatives to essay writing, and how skills gained from writing flash fiction may help you tell your travel story. Between them, Chris and Michelle have travelled to every continent save Antarctica, and have shared their own stories widely in print and online publications. Join them for a lively discussion about what makes an excellent travel story, and how to explore telling your own.
Michelle is also chairing the panel on 'Flash Fiction Around the World'.
The Crazed Wind and Other Insanity: Making a Book Happen with Nod Ghosh
Nod Ghosh's novella-in-flash
The Crazed Wind
was published by Truth Serum Press, a boutique Australian publishing house. Like so many writers, Nod's elusive pathway to making a book happen has been paved with pain, joy and cake. There's always a lot of cake. Share Nod's journey from sending out those first submissions to the glorious misery of wondering whether people will actually read your book when it comes out.
Nod Ghosh works in a laboratory in Christchurch, New Zealand, playing with coloured light and body parts. Short stories, flash and poetry have appeared in various New Zealand and international publications. Nod's story 'The Cool Box' was runner up in the June 2017 Bath Flash Fiction award.
From Page to Stage: How To Perform Your Work With Confidence: with Nancy Stohlman
But I didn't want to be on stage! That's why I'm a writer.
Well, it's too late for that. If you are a modern writer, chances are you will need to get on stage and read your work at some point. So how do you do that with confidence? As an audience member you know that a great piece of writing can be ruined by a mediocre reading. On the other hand, a great performance came make a piece sizzle and really come alive. Learn how to make your reading memorable and do justice to the words you worked so hard to create.
Watch the video of Nancy performing My Mother Was A Circus Clown Nancy will run this workshop twice at the festival, once on Saturday and once on Sunday.
Nancy Stohlman is the author of the books Madam Velvet's Cabaret of Oddities,2018, The Vixen Scream and Other Bible Stories (2014), the flash novels The Monster Opera (2013) and Searching for Suzi (2009), and three anthologies of flash fiction including Fast Forward: The Mix Tape (2010), which was a finalist for a 2011 Colorado Book Award. She is the creator and curator of The Fbomb Flash Fiction Reading Series, the creator of FlashNano in November, and her work has been published in over 100 journals and anthologies including the Norton anthology New Microfictions (2018). She lives in Denver and teaches at the University of Colorado Boulder.When she is not writing flash fiction she straps on stilettos and becomes the lead singer of the lounge metal jazz trio Kinky Mink. She dreams of one day becoming a pirate. Find out more at nancystohlman.com.
The Weird and Wonderful World of Flash with Vanessa Gebbie
Think the world as seen through the eyes of Etgar Keret, or Tania Hershman. Think stories by Adam Marek, but shorter. Think the poems of e e cummings but longer. And not a poem. Or maybe.In a weird flash, you can do anything, be anyone, anyhow, anywhere, dance about in your new gear and be gone before anyone has time to say, 'Hang on…'
In a weird flash you don't follow the rules, you make them. So long as the world keeps turning, it's OK. And that, THAT, is the key.
To find said key, bring: One pencil. One notepad. One open mind. Your sense of wonder. Your gigglebox.
Thank you.
See you there. 🙂
(Vanessa ran this workshop last year and writer Anita Goveas, who participated, said: "It did wonderful things to my creative brain. I wrote five very different drafts in the workshop, four of which have been published in places I really love including the Flash Fiction Festival Anthology 2).)
Vanessa will also talk about how she compiled her chapbook Nothing to Worry About in a session with Peter Blair and Ashley Chantler
Vanessa has won multiple awards for both prose and poetry, including a Bridport Prize and the Troubadour. Her flash publications include Ed's Wife and Other Creatures (Liquorice Fish Books) and the weird/irreal collection Nothing to Worry About (Flash: The International Short Short Story Press at Chester University) 2018 as well as many individual publications online and in print. She is author of three short story collections (with Salt and Cultured Llama), a novel (Bloomsbury), and two poetry publications (Pighog and Cultured Llama). She is also commissioning and contributing editor of Short Circuit, Guide to the Art of the Short Story (Salt). She teaches widely.
www.vanessagebbie.com
The Pitfalls of Having Something to Say With Christopher Allen
Suited to anyone who is working on, or who wants to work on, personal stories.
Having something to say is a blessing and a curse. You have special insight into humanity, you have a personal story to tell, and you're passionate about communicating this to a reader; but your unbelievably important story has met only rejection?
In a supportive atmosphere, participants are invited to share their stories (bring three copies, email/give one copy to Christopher when you sign up for the workshop).
This workshop is focused on editing. In small groups we will make concrete suggestions based on an editing tool which will be distributed in the workshop.
How does SmokeLong Quarterly work? With Christopher Allen and Tara Laskowski
Christopher Allen and Tara Laskowski, co-editors of this iconic online US flash fiction magazine which was launched in 2003, will explain how the SmokeLong team select stories and will discuss what distinguishes a good flash fiction from a good short story.
Christopher Allen is the author of Other Household Toxins (Matter Press) and Conversations with S. Teri O'Type (a Satire). Allen's fiction has appeared, or is forthcoming, in [PANK], Indiana Review, Split Lip Magazine, Longleaf Review and Lunch Ticket, among many others great places. Allen is a multiple nominee for the Pushcart Prize, Best of the Net, The Best Small Fictions, storySouth's Million Writers Award and others. In 2017 Allen was both a finalist (as translator) and semifinalist for The Best Small Fictions. He is presently the co-editor of SmokeLong Quarterly and a consulting editor for The Best Small Fictions 2018.
So You Want to Start an Online Journal? with Tara Laskowski
Starting your own online flash fiction magazine has never been easier. Editors with little to no experience with web design can take advantage of free or low-cost blog sites and web site templates. But just because you build it, does it mean the writers will come? And do you have what it takes to develop a high-quality literary journal—and sustain it over a long period of time? This session will explore the pros and cons of beginning an online flash fiction journal, looking at everything from submissions and marketing to time management and financial investment. What will you name your publication? What will its mission and focus be? How will you attract writers and handle and respond to submissions? How can you find and maintain a reliable and dedicated volunteer staff? We will discuss these questions and more, and participants will leave with a robust idea of the challenges—and the joys—of being a journal editor.
Tara Laskowski has been the editor of SmokeLong Quarterly since 2010. She is the author of the short story collection Bystanders, which won the Balcones Fiction Prize and was hailed by Jennifer Egan in The Guardian as one of the best books of 2017. She is also the author of Modern Manners For Your Inner Demons, tales of dark etiquette. Her debut novel, One Night Gone, is forthcoming from Graydon House Books in October 2019. Tara's flash fiction has been published in the Norton anthologies Flash Fiction International and New Micro: Exceptionally Short Stories, Best Small Fictions, Ellery Queen's Mystery Magazine, The Collagist, PANK, and numerous other journals, magazines, and anthologies. She won the grand prize for the 2010 Santa Fe Writers Project Literary Awards Series. She lives in Washington, D.C., with her husband, 7-year-old son, and two lunatic cats.
Beginnings, Endings and Desire with Mary Jane Holmes
'A complete story should be like a suspended drop of oil, entire unto itself' Anne Bernays.
Everything in flash is connected to everything else within it. What happens at the beginning must assert pressure on the end to ensure the whole is dramatically satisfying. In this workshop we will be looking at how to kidnap the reader with strong openings and endings; we will explore how the concept of desire drives the narrative into existence and works to deepen the structure and enjoyment of this exciting and flexible genre.
Since 2009, Mary-Jane Holmes has served as chief editor of Fish Publishing Ireland, an organisation committed to supporting emerging writers. She is the director and coordinator of the company's creative writing and mentoring programs including the longest running online Flash fiction course in Europe dedicated solely to the genre.Mary-Jane's own work has been published in such places as Myslexia, The Journal of Compressed Creative Arts, Prole, The Tishman Review, The Lonely Crowd and The Best Small Fictions Anthology 2016 and 2018. She is the winner of the 2017 Bridport Poetry Prize, the Martin Starkie Poetry Prize, the Bedford International Poetry Prize and the Dromineer Flash Fiction Prize.Her debut poetry collection Heliotrope with Matches and Magnifying Glass,straddling the border of poetry, prose poem and flash fiction was published by Glasgow-based Pindrop in April 2018. She completed a Masters of Studies in Creative Writing from Kellogg College, Oxford, gaining distinction in 2017 and is now working on a novella-in-flash.
Flash In The Footsteps of Kafka & Co with Peter Wortsman
It's hard to imagine Man-Booker Prize winner Lydia Davis without the influence of Kafka, among other European short prose masters. German fairy tales of the Brothers Grimm, Kafka's parables, and French prose poems of Max Jacob, Henri Michaux et al flashed it before flash. In this workshop we will dig up the roots of German Kurzprosa (short prose) and French prose poems and trace the continental influence on contemporary English language flash fiction. Channeling this compressed aesthetic and applying its prescriptions to the 21st century mindset in a writing exercise, workshop participants will compose their own flash fairy tales.
Turning Yourself Inside-Out to Get at the Core—Self-Translation as a Source for Flash Fiction with Peter Wortsman
Ego is the writer's biggest road block. Paradoxically, constraint facilitates release. Among the most effective modes I've found to hoodwink and sidestep ego, particularly suited to the short short form, is writing in another language and self-translation, or rather self-adaptation. Such a practice may come more readily to those raised bilingually, but it can also be exercised with a school knowledge of another tongue. Asked why he wrote in French, the Irishman Samuel Beckett replied: "It is easier to write without style." "To change languages," quipped E.M. Cioran, who traded in his native Romanian for French, "is to write a love letter with a dictionary." Offering examples from my own work and an exercise to tease the tongue, I invite you to shed the protective sheath of linguistic certainty and turn your stuttering into song. A rudimentary knowledge of any foreign tongue and a willingness to play is a prerequisite for productive participation in this workshop.
Peter Wortsman is the author of two books of compressed prose, A Modern Way to Die, Small Stories and Microtales (1991), second edition slated for 2019, a precursor collection of flash fiction before the form had a name, and the more recent Footprints in Wet Cement (2017). A bilingual German-English volume of tales originally composed in German, Stimme und Atem/Out of Breath…Out of Mind, is due out in 2019. A short novel, Cold Earth Wanderers (2014) was hailed by poet-critic Geoffrey O'Brien as "a darkly comic folktale for a dysfunctional future." A travel memoir, comprising flash nuggets, Ghost Dance in Berlin (2013) won an Independent Publishers Book Award (IPPY). His many translations from the German include works by flash forerunners Peter Altenberg, Franz Kafka, and the Brothers Grimm, among others. A recipient of the 1985 Beard's Fund Short Story Award, Wortsman was a Fulbright Fellow in 1973, a Thomas J. Watson Foundation Fellow in 1974, and a Holtzbrinck Fellow at the American Academy in Berlin in 2010.
Tips From The World's Best Flashes with Ashley Chantler and Peter Blair
Peter and Ashley editors of of
Flash: The International Short-Short Story Magazine
will discuss some of the best flashes they have published in the past ten years.
How Flash Magazine and Flash Press Work with Peter Blair and Ashley Chantler
Peter and Ashley will discuss running a literary magazine and a small press: Flash: The International Short-Short Story Magazine and Flash: The International Short-Short Story Press. Vanessa Gebbie whose chapbook
Nothing to Worry About
is published by the Press, will talk about compiling her chapbook and submitting it.
Ashley Chantler is a Senior Lecturer in the Department of English at the University of Chester, where he is also programe leader of the MA Creative Writing: Writing and Publishing Fiction. His flash-related publications include the essay 'Notes Towards the Definition of the Short-Short Story' and the SmokeLong Quarterly article 'Why Flash Fiction? Because of a Parrot and a Porn Star, Of Course'. His flashes have appeared in a wide range of magazines and anthologies, and he is currently working on a collection provisionally titled Cutting Away.
Peter Blair is Senior Lecturer in the Department of English at the University of Chester, where he is also programme leader of the MA Modern and Contemporary Fiction and teaches on the MA Creative Writing: Writing and Publishing Fiction. With Ashley Chantler, he is director of the International Flash Fiction Association (IFFA), and editor of the IFFA's Flash: The International Short-Short Story Magazine and Flash: The International Short-Short Story Press. The Press's publications include David Swann's Stronger Faster Shorter and Meg Tuite's Lined Up Like Scars and Vanessa Gebbie's Nothing to Worry About.
Peter's stories and poems have been runners-up in the Bridport Prize, the Fish Prize, and the Bath Flash Fiction Award. His critical publications include essays, reviews, and interviews on South African literature and on flash fiction, including the 'Flash Fiction' article in the Writers' & Artists' Yearbook 2016 (Bloomsbury) and an article on South African flash fiction is in The Journal of Commonwealth Literature.
Dreams into Fictions with Jude Higgins
Before she wrote fiction and organised writing events, Festival Director, Jude Higgins was a senior UKCP registered Gestalt Psychotherapist, trainer and supervisor for many years and ran numerous dream groups.She's run this early morning workshop at the two previous festivals and this year she will introduce several new ways to turn your dreams into fiction. Bring a dream fragment – one you had the night before or one you can't forget.
Jude
is a writer and writing tutor and has been published in the
New Flash Fiction Review, Flash Frontier, The Blue Fifth Review, The Nottingham Review, Inktears
, the
Fish Prize Anthology
and
National Flash Fiction Day Anthologies
, among other places. She has won or been placed in many flash fiction contests and was shortlisted in the Bridport Flash Fiction Prize in 2017 and 2018. Her debut flash fiction pamphlet
The Chemist's House
was published by V.Press in 2017. She founded Bath Flash Fiction Award in 2015, the Bath Novella-in-Flash Award in 2016, co-runs Bath Short Story Award and founded and directs the Flash Fiction Festival, UK.
The Novella-in-flash with Meg Pokrass and Jude Higgins
How is the novella-in-flash is different from a standard 'novella'? We'll look at examples of this exciting form and discuss how a series of individual 'stand-alone' flash fictions can make up an effective longer piece with a larger narrative arc. We'll help you pinpoint repetitive themes in the single flash fictions you write, and get you to generate ways in which these themes can be explored in a novella. You'll come away with an idea for a novella and a draft of a fiction that could form one of its 'chapters'
Experimental Writing Prompts with Meg Pokrass
Meg runs regular online, theme workshops based on her prompts. In 2018 alone, her workshop participants have had their resulting stories published in over 90 new publications including Smoke Long Quarterly, Jellyfish Review, Cinincatti Review etc.See the current full list on her teaching website. With Michelle Elvy, Meg is also introducing Saturday night readings from authors published in the international flash fiction anthologies Best Small Fictions and Best Microfiction.
Meg Pokrass is the author of five collections of flash fiction, and one award-winning collection of prose poetry, Cellulose Pajamas which received the Bluelight Book Award in 2016. Her stories and poems have been widely published and anthologized in two Norton Anthologies: Flash Fiction International and the forthcoming New Microfiction and her novella-in-flash, Here Where We Live, is published in My Very End of the Universe the Rose Metal Press Guide to the form. Her fifth flash fiction collection Alligators at Night was published by Ad Hoc Fiction in 2018. She is the founder of New Flash Fiction Review and co-founder of San Francisco's Flash Fiction Collective reading series. Currently, she teaches online flash fiction workshops, is judge for Mslexia Magazine and editor of the new anthology series, Best Microfiction.
Discover your Voice with KM Elkes
Voice is at the heart of writing great flash fiction. Voice is not simply about the authorial voice, or the voice of characters, but also about the tone and colour of a flash story, the voice of a piece brought alive by setting, mood, language and diction. Voice carries the opening of a story, it seduces the reader, lifts dialogue and gives the ending its impact. This workshop uses writing exercises and discussion of published flash to help you develop a stronger, more unique voice in your work that will hold the reader from beginning to end.
KM Elkes is an award-winning short fiction writer and editor from the West Country, UK. His flash fiction successes include winning the Fish Publishing Flash prize and Bath Flash Fiction Award as well as being shortlisted four times for the Bridport prize. His flash fiction collection All That Is Between Us is published by Ad Hoc Fiction (Spring 2019). His work has also been broadcast on BBC Radio and appeared in more than 30 anthologies as well as many literary journals and e-zines. His short fiction has also featured on the school curriculum in the USA and Hong Kong. KM Elkes is the recipient of an Arts Council England Creative Practice award
Flash Fiction as Graphic Novel with David Gaffney
Can working with comic book artists help you produce your best work? David Gaffney thinks it can.
What's it like as a comic book artist to draw stories using someone else's words? Or as a writer to see your words turned into comic books? How do these collaborations work in practice and how can two artistic visions be blended together to form a cohesive whole?
David Gaffney and Dan Berry have produced one successful book together already – The Three Rooms in Valerie's Head (Top shelf 2018) and are currently working on their next, Rivers What makes these partnerships work? What are the advantages and the barriers to making good work together. Join David as he discusses the perils and the joys of cross-artform collaboration and gives tips on effective working methods for those new to the process.
David Gaffney lives in Manchester. He is the author of the novels Never Never (2008) and All The Places I've Ever Lived (2017) plus the flash fiction and short story collections Sawn-Off Tales (2006), Aromabingo (2007), The Half-Life of Songs (2010) and More Sawn-Off Tales (2013). The Guardian said: 'One hundred and fifty words by Gaffney are more worthwhile than novels by a good many others.' He has written articles for The Guardian, Sunday Times, Financial Times and Prospect magazine, and was a judge for the Bridport Prize. His story The Staring Man is featured in Best British Short Stories, and his story Insight featured in the collection We Were Strangers – stories inspired by Joy Division (2018) David's graphic novel with Dan Berry, The Three Rooms In Valerie's Head was published in 2018 with Top Shelf and his next graphic novel, Rivers, will be out in 2020.
Where Are You From? Selfhood, Place, and Prose Poetry withCarrie Etter
This seminar will explore how we understand the places we've lived in relation to our sense of self and how we might express that connection in prose poetry. No experience in writing poetry necessary!
Carrie Etter has published four collections of poetry, most recently The Weather in Normal (UK: Seren; US: Station Hill, 2018), a Poetry Book Society Recommendation, and the flash fiction pamphlet, Hometown (V. Press, 2016). Individual works have appeared in The Penguin Book of the Prose Poem, The Guardian, The Times Literary Supplement, Boston Review, The New Republic, and many other publications over the last thirty-plus years. She is Reader in Creative Writing at Bath Spa University.
Writing a Flash Fiction Sequence with Michael Loveday
Would you like to try writing a sequence of flash fictions using the same character(s)? Maybe you've noticed you have a character / character type that keeps recurring in your work, and you'd like one day to explore her or him further. Or maybe you'd like to experiment with writing a novella-in-flash one day but an extended sequence feels daunting, or you don't have a plot idea…. This practical, user-friendly workshop will take you through the process of beginning a short flash sequence, and thinking of ways to expand this sequence through immersion in character. You'll end the workshop with two to three linked flashes plus ideas for continuing. Along the way, you'll encounter Randall Brown's ideas for structuring "Classic Form" Flash Fiction.
Michael Loveday's flash fiction novella Three Men on the Edge, was published by V. Press in 2018, and his poetry pamphlet He Said / She Said by HappenStance Press in 2011. His writing has appeared in The Spectator; Flash: the International Short-Short Story Magazine; and Funny Bone: Flashing for Comic Relief. He is a tutor in Adult and Higher Education, and a Director of the National Association of Writers in Education. He was judge of the inaugural Tongues and Grooves Prose Poem Prize, 2018, and judge of the 2019 Novella-in-Flash Award at Bath Flash Fiction.
Panel discussion on the Novella-in-flash chaired by Michael Loveday
Meg Pokrass,inaugural judge of the Bath Flash Fiction, Novella-in-Flash Award, Charmaine Wilkerson winner of the 2017 Bath Flash Fiction Novella-in-Flash Award and Ellie Walsh, winner of the 2019 Bath Novella-in-Flash Award, Johanna Robinson,a runner-up in the 2019 Award plus Michael Loveday will discuss the form and the enjoyment and difficulties they discovered in writing a novella-in-flash. There will be a mini-launch of the two new novellas by Ellie and Johanna, introduced by Jude Higgins. And authors will also read examples from their own novellas and answer questions.
Charmaine Wilkerson originally from New York, has lived in the Caribbean and is currently based in Italy. Her novella
How to Make a Window Snake
won the inaugural Bath Novella-in-Flash Award in 2017 and the Saboteur Award for Best Novella in 2018. Her flash fiction has been selected for publication in Best Microfiction 2019 and other anthologies linked to the Bath Flash Fiction Award, the Flash Fiction Festival and the UK's National Flash Fiction Day. Her stories can be found online in 100 Word Story, Bending Genres, Fiction Southeast, FlashBack Fiction, Reflex Press, Spelk and other magazines.
Ellie Walsh who won the 2019 Bath Flash Fiction Novella-in-Flash Award with her flash fiction novella,
Birds with Horse Hearts
, soon to be published by Ad Hoc Fiction, is a PhD student at the University of Plymouth, where her research focuses on Nepalese feminist literature. She has short stories and poetry published in UK, Canadian and Indian journals, and her play was produced in London. Ellie spends much of her time in Chitwan, Nepal, where the villagers teach her how to farm rice and often tell her to lighten up. Johanna Robinson, who was a runner-up in the Bath Flash Novella-in flash Award, 2019 with her novella
Homing,
published soon by Ad Hoc Fiction, is originally from the northwest of England and spent most of her adult life in Leeds, returning with her family to the Liverpool region in 2011. At university in she took part in the Erasmus scheme, living and studying in Oslo, Norway, in the era before mobile phones. Johanna began to write short fiction in 2016 on the Liverpool Comma Press 2016 short story course, and her work can be found in Strix, Ellipsis Zine, the Brighton Prize anthology and Reflex Fiction, and she has been shortlisted for the Dinesh Allirajah Prize 2019. She is also currently working on a novel.
How To Write A Hybrid Narrative: Beyond 'Fiction' and 'Nonfiction' with Laurie Stone
We will work to create a narrative voice that speaks directly to the reader, a voice that layers time (I felt then, I feel now), and makes something ordinary seem strange or something strange seem ordinary. We will use techniques borrowed from visual art and film: bricollage, collage, jump cuts, fades, montage, close-ups, long shots, and exploded moments. We'll work with lists and blocks of text. Everyone will write three short blocks of text in response to three different prompts. Everyone will have a chance to read their complete pieces and receive supportive feedback on their uses of craft and form elements.Laurie Stone is author most recently of My Life as an Animal, Stories. She was a longtime writer for the Village Voice, theater critic for The Nation, and critic-at-large on Fresh Air. She won the Nona Balakian prize in excellence in criticism from the National Book Critics Circle and has published numerous stories in such publications as Tin House, Evergreen Review, Fence, Open City, Anderbo, The Collagist, New Letters, TriQuarterly, Threepenny Review, and Creative Nonfiction. In 2005, she participated in "Novel: An Installation," writing a book and living in a house designed by architects Salazar/Davis in the Flux Factory's gallery space. She has frequently collaborated with composer Gordon Beeferman in text/music works. The world premier of their piece "You, the Weather, a Wolf" was presented in the 2016 season of the St. Urbans concerts. She is at work on The Love of Strangers, a collage of hybrid narratives. Her website is: lauriestonewriter.com.
Historical Flash Fiction with Nuala O'Connor
Short on words but long on depth, flash fiction should sting like good poetry. Punchy, succinct and surprising, the best flash stories shift the reader's heart but also keep it beating hard. Taking our cue from historical people, places and/or events, this workshop will guide participants through practical theory on how to write effective flash and we will write our own historic flashes in-class. We will also look at sample historical flashes from accomplished writers. Handouts will be provided.
Nuala will also contribute to the panel discussion on 'Flash Fiction Around the World', chaired by Michelle Elvy.
Nuala O'Connor lives in Galway, Ireland. Her fifth short story collection Joyride to Jupiter was published by New Island in 2017; her story 'Consolata' from that collection was shortlisted for Short Story of the Year at the 2017 Irish Book Awards. Nuala's fourth novel, Becoming Belle, was published in 2018 and with others, she has just launched the Irish online flash fiction magazine, Splonk.
Nuala has won many flash and short fiction awards including the Dublin Review of Books Flash Fiction Prize, The Gladstone Flash Prize, RTÉ radio's Francis MacManus Award, the Cúirt New Writing Prize, the inaugural Jonathan Swift Award and the Cecil Day Lewis Award. She was shortlisted for the European Prize for Literature. Visit her here: www.nualaoconnor.com.
Hermit Crab Flash (Or Flash for Stationery Lovers) with Ingrid Jendrzejewski
In this writing-intensive workshop, the aim is to generate ideas for or rough drafts of several 'hermit crab' flashes, or flashes that borrow the form of something other than flash. We'll explore what sorts of stories we can tell through memos, lists, postcards and other forms. All stationery provided!
Writing Historical Flash with Ingrid Jendrzejewski and other editors from Flash Back Fiction
In this talk, several editors from FlashBack Fiction will share a few examples of historical flash, discuss some of the challenges of writing in this form, and answer some of the questions we get asked the most such as:What are some of the challenges of writing historical flash?; How old does something have to be to be 'historical'? How much research is required? What even is historical flash? There will be time for questions and some writing exercises designed so that you can walk away with some ideas or rough drafts of some shortform historical pieces.
FlashBack Fiction is a journal dedicated to historical flash, prose poetry and hybrid work.
Ingrid Jendrzejewski loves experimenting with form and has published flash in the form of lists, letters, computer code and mathematics syllabi. She is currently editor-in-chief at FlashBack Fiction and a flash fiction editor at JMWW, and she is a co-director of National Flash Fiction Day, UK. You can find her online at ingridj.com and on Twitter @LunchOnTuesday.
Experimentation and Inspiration: Ideas in a Flash with Santino Prinzi
This workshop is designed to help writers develop techniques that'll enable them to find the inspiration to write when the muse whisper in their ear. Everything in this session will be about experimentation, whether it is through the study of unusual language, form, and structures within flash fiction, to where we get our ideas from. Through the study of published flash fiction and by participating in writing exercises, writers of any skill attending this generative workshop will leave with the beginning of or complete first drafts of three pieces of flash fiction.
Santino Prinzi is a Co-Director of National Flash Fiction Day in the UK, a Consulting Editor for New Flash Fiction Review, and is one of the founding organisers of the annual Flash Fiction Festival. His flash fiction pamphlet, There's Something Macrocosmic About All of This (2018), is available from V-Press, and his short flash collection, Dots and other flashes of perception (2016), is available from The Nottingham Review Press. As well as a nominee for the Best Small Fictions and the Pushcart Prize, his writing has been published in various magazines and anthologies, including Flash: The International Short-Short Story Magazine, Jellyfish Review, And Other Poems, The Airgonaut, Litro Online, Stories for Homes Anthology Vol.2 and many more. (@tinoprinzi)
Creative Visualisation with Karen Jones
Based on a technique developed by author/teacher Zoe King, a workshop to get your writing day started. Close your eyes, block out everyone and everything else in the room, immerse yourself in the scene described, let go, then free write for twenty minutes. You won't be asked to read out what you've written, so this is a chance to create without constrictions or expectations. It's a process that can generate strong emotions, so be prepared to write about things you may have shied away from in the past. We'll end with a discussion on how everyone reacted to the visualisation.
Karen Jones is a prose writer from Glasgow with a preference for flash and short fiction. She has been successful in various writing competitions including Mslexia, Flash 500, Words With Jam, New Writer, Writers' Forum, Writers' Bureau and Ad Hoc Fiction. Her work has appeared in numerous magazines, ezines and print anthologies such as The Wonderful World of Worders, Bath Short Story Anthology, 10 Years of HISSAC, An Earthless Melting Pot, City Smells, Ellipsis: One, To Hull and Back, 10 Red, Bath Flash Volume 2 and Flash Fiction Festival One. In 2014 she published a short story collection, The Upside-Down Jesus and other stories. She is currently working on a second short story collection and a novella-in-flash
The Hidden Creative Territories of Photos and Postcards with Nora Nadjarian
It has been said that the three main ways to produce really good flash fiction are to start from an existing story and cut it down, to start with free writing and sharpen it up or start from scratch and write with the mindset of a poet.
In this workshop we will concentrate on free writing exercises sparked by looking at a photo and/or postcard, and thinking about what came before or after it to create a narrative frame for the picture. Who are the characters? How do they come to be in this situation? What will happen next?
This will take us into territories we never imagined – to beginnings, ends, and pieces with neither beginning nor end. Everything is perfectly normal and nothing is as it is.
Nora is also participating in the panel on Flash Fiction Around the World, chaired by Michelle Elvy.
Nora Nadjarian is an award-winning Cypriot poet and writer. She has been cited or published in the Guardian, the Irish Times and the Telegraph and has also won prizes and commendations in international competitions, including the Commonwealth Short Story Competition, the Binnacle International Ultra-Short Competition and the Seán Ó Faoláin Short Story Prize.
Best known in Cyprus for her book of short stories Ledra Street (2006) she has had poetry and short fiction published internationally. Her work was included in A River of Stories, an anthology of tales and poems from across the Commonwealth, Best European Fiction 2011 (Dalkey Archive Press), Being Human (Bloodaxe Books, 2011) and Capitals (Bloomsbury, 2017). Her latest books are the collections of short stories Selfie (Roman Books, 2017) and Girl, Wolf, Bones (Armida, 2017).
The author Anjali Joseph has said of her work: 'Nora Nadjarian's distilled short stories are abrupt and intense, as invigorating and aromatic as a double shot of literary espresso.'
Laughing Matters with Dr David Swann
Comedy has ancient roots in harvest time, when the cupboards had been filled and wine was flowing in the village. But, as well as bringing people together, comedy has also been used as a vehicle to divide us. In this session, we'll ask: what makes a flash funny? Is it the situation? The characters? The jokes? Can serious people write funny? What's the relationship between tension and humour? Are punchlines a good thing? Where is the line between comedy and tragedy? And: exactly how daft can an academic make himself look by trying to analyse the simple joy of laughter?
David Swann learned early lessons about the thin line between comedy and tragedy while covering Accrington Stanley's football matches in his first job as a cub reporter. Since then, he has worked in jails, warehouses and nightclubs. He is now a Senior Lecturer in English & Creative Writing at the University of Chichester. His collection,
The Privilege of Rain
(Waterloo Press, 2010), based on his experiences as a Writer-in-Residence in a prison, was shortlisted for the Ted Hughes Award. His stories and poems have won many awards, including eight successes at the Bridport Prize and two in the National Poetry Competition. Dave's flash fiction collection,
Stronger Faster Shorter
(Flash: The International Short-Short Story Press), was published in 2015. A new book of poems,
Gratitude on the Coast of Death
(Waterloo Press) has followed. He hasn't laughed since the referendum.
Publishing With An Indie Press chaired by Jude Higgins with Sarah Leavesley, Damhnait Monaghan, Diane Simmons. Farhana Shaikh and Susmita Bhattacharya
Diane Simmons, whose debut flash fiction collection Finding A Way was published by Ad Hoc Fiction in February 2019, Damhnait Monaghan whose debut flash fiction chapbook, The Neverlands was published in April 2019 by V Press, Susmita Bhattacharya whose collection of short stories, Table Manners was published by Dahlia Press, in 2018, will talk about their journeys to publication and what has happened since, with publishers Jude Higgins from Ad Hoc Fiction, Farhana Shaikh from Dahlia Press and Sarah Leavesley from V Press. Diane, Damhnait and Susmita will read samples from their collections and there will be Q and A.


Ad Hoc Fiction publishes yearly anthologies from the Bath Flash Fiction Awards,the Flash Fiction Festival and Bath Short Story Award. It has also published single author collections, novella-in-flash collections and coming soon, single author novellas-in-flash.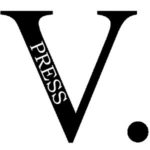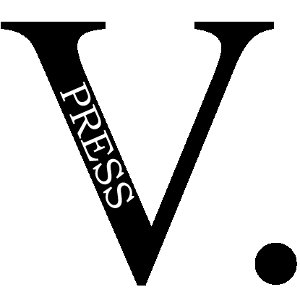 V.Press publishes poetry and flash fiction that is very very – work that knows what it wants to do and does it well. The press was shortlisted in the Michael Marks Publishers Award 2017 and has had titles reviewed in the TLS and featured in Vogue. Established in 2013, the press opened to flash fiction in 2016. Seven of its 40+ titles are now fiction, including books by Michael Loveday, Santino Prinzi, Jude Higgins and Carrie Etter, as well as Damhnait Monaghan. Run by Sarah Leavesley, a prize-winning poet, fiction writer and journalist in her own right.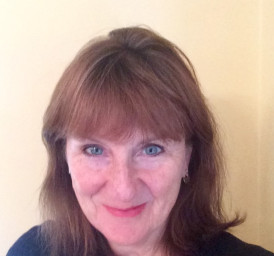 Damhnait Monaghan was born and grew up in Canada but now lives in the U.K. Her flash fiction has won or placed in several competitions and is widely published and anthologised in places like Mslexia, Ellipsis Zine, Fictive Dream, Jellyfish Review, and elsewhere. Her writing has been nominated for a Pushcart Prize, Best Small Fictions, and Best Microfictions and her novel was short-listed for the Caledonia Novel Award in 2019. She's a member of the editorial board for FlashBack Fiction, and tweets @Downith (which is how to pronounce her name.)
Diane is a co-director of National Flash Fiction Day and has been a reader for the international Bath Short Story Award, an editor for FlashFlood and is one of the judges for NFFD 2019 micro competition. Her fiction has featured in a variety of places including Mslexia; New Flash Fiction Review; Flash Fiction Festival, Vols One and Two; Flash I Love You (Paper Swans); FlashBack Fiction; Micro Madness; three Bath Flash Fiction anthologies and six NFFD anthologies. She has also been placed or shortlisted in many flash and short story contests. Finding a Way, her debut collection on the theme of grief, was published by Ad Hoc Fiction in February 2019. You can follow her on twitter @scooterwriter.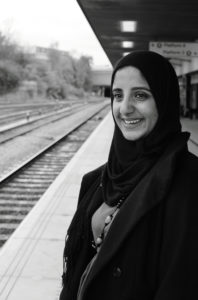 Farhana Shaikh is a writer and publisher born in Leicester. She is the founding editor of The Asian Writer. In 2010 she established Dahlia Publishing to publish regional and diverse writing and the Leicester Writes Festival to celebrate local writing talent. She was part of Curve Theatre's Cultural Leadership Programme 17/18. In 2017 she won the Penguin/Travelex Next Great Travel Writer competition and has since been longlisted for the Thresholds International Short Fiction Feature Writing Competition and Spread the Word Life Writing Prize. Her short play Risk was developed through the Kali Discovery programme. She is the author of From Imposter to Impact: Arts Leadership in the 21st Century.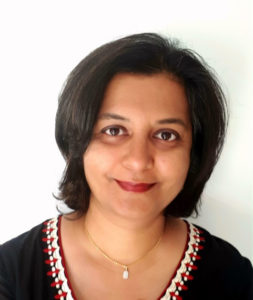 Susmita Bhattacharya is an Indian-born British writer. Her novel, The Normal State of Mind, was published in 2015 by Parthian (UK) and Bee Books (India) in 2016 and was long listed for the Words to Screen Prize, Mumbai Association of Moving Images (MAMI) Film Festival in 2018. Her collection of short stories, Table Manners, was published by Dahlia Publishing in 2018. She teaches contemporary fiction at Winchester University and also facilitates the Mayflower Young Writers workshops, a SO:Write project based in Southampton. She lives in Winchester.