Scroll down to see all the fantastic workshops from international presenters on offer this year. So much to choose from! Several of these workshops run in parallel and, as before, we will open online sign-ups for your preferences a couple of weeks before the festival, when booking is closed.
| | | |
| --- | --- | --- |
| Follow Us | | |
Getting to the Heart of the Matter: Creating Emotion & Yearning on the Page: with Kathy Fish
Gatsby wants to win Daisy's love. Stephen King's Carrie wants revenge on her bullies. And Dorothy just wants to get back home to Kansas. Our yearning is what makes us interesting, relatable, and unique. It's also what makes for compelling stories. This session explores how emotion and yearning are experienced both in the body and externally, and how you, the writer, can use this knowledge to re-create emotion and yearning in your flash fiction. We'll read and discuss examples of powerfully rendered emotional flash. Come prepared to write!
A Brain, a Heart and a Home (with a Dash of Courage): Writing Flash Fiction that Soars. A pre-festival 3 hour workshop with Kathy Fish. Now Sold Out.
Do you have a cool idea for a flash, but it falls flat? Or a flash that's rich in emotion but you can't quite figure out what it's about? Maybe your flash "works" on a superficial level, but you sense there's a deeper story to be told.
Any or all of the above are what prevent good flash fiction from becoming GREAT flash fiction.
In this three-hour class, we'll look at how to write flash that transcends the ordinary. We'll write to fun, inspiring prompts and we'll also do a revision exercise aimed at deepening the work. Students can expect to come away from this session with at least one new story and lots of new tools for crafting and revision. Feel free to bring an existing draft to work on as well! Book this pre-festival workshop here.
Kathy will also contribute to the Saturday panel 'Flash Point: Flashfiction as Social Commentary' chaired by Charmaine Wilkerson
Kathy Fish has authored five collections of short fiction, most recently Wild Life: Collected Works from 2003-2018, from Matter Press. Her award-winning short stories, prose poems, and flash fictions have been widely published and anthologized. Fish's 'Collective Nouns for Humans in the Wild'. which addresses the scourge of America's gun violence and mass shootings, was selected for >Best American Nonrequired Reading 2018, edited by Sheila Heti. The piece was also chosen by Aimee Bender for Best Small Fictions 2018. Additionally, two of Fish's stories are featured in the W.W. Norton anthology, New Micro: Exceptionally Short Fiction. She is a core faculty member in fiction for the Mile High MFA at Regis University in Denver, Colorado. She also teaches her own intensive online flash workshop, Fast Flash.
The Flash Novel: Naming and Claiming the Breakout Genre: with Nancy Stohlman
What's a flash novel? With the scope and complexity of a novel, and the size and ingenuity of flash fiction, the flash novel is a new type of book, a breakout genre that can deliver a sophisticated reading experience in a compact space. Remember: new thought requires new terminology. In this workshop we will envision, draft, collage and create the momentum for that large-scale idea you have been wanting to tackle.
I Didn't Sign Up for This! How to Get on Stage and Read Your Work with Confidence: with Nancy Stohlman
But I didn't want to be on stage, that's why I became a writer!
Well, it's too late for that. Public readings, no matter how big or how small, are one of the easiest and most fun ways to showcase yourself and your work, as well as finding writerly community and building fans. But nothing is worse than hearing a writer read their work badly. A good piece of writing can be ruined by a bad reading while another can vibrate with a brilliant delivery. Learn how to make yours the second one.
Watch the video of Nancy performing My Mother Was A Circus Clown
Nancy Stohlman is the author of the books Madam Velvet's Cabaret of Oddities,2018, The Vixen Scream and Other Bible Stories (2014), the flash novels The Monster Opera (2013) and Searching for Suzi (2009), and three anthologies of flash fiction including Fast Forward: The Mix Tape (2010), which was a finalist for a 2011 Colorado Book Award. She is the creator and curator of The Fbomb Flash Fiction Reading Series, the creator of FlashNano in November, and her work has been published in over 100 journals and anthologies including the Norton anthology New Microfictions (2018). She lives in Denver and teaches at the University of Colorado Boulder.When she is not writing flash fiction she straps on stilettos and becomes the lead singer of the lounge metal jazz trio Kinky Mink. She dreams of one day becoming a pirate. Find out more at nancystohlman.com.
Weird, Wonderful and What Can Possibly Go Wrong? With Vanessa Gebbie
Create a few new weird flashes to surprise and delight and check out some common flash errors.
The Biggest Game of Word Cricket in the Whole Wide World
.A Saturday morning half an hour warm-up session for the whole assembly with Vanessa
Vanessa Gebbie has won multiple awards for both prose and poetry, including a Bridport Prize and the Troubadour. Her flash publications include Ed's Wife and Other Creatures (Liquorice Fish Books) and the weird/irreal collection Nothing to Worry About (Flash: The International Short Short Story Press at Chester University) 2018 as well as many individual publications online and in print. She is author of three short story collections (with Salt and Cultured Llama), a novel (Bloomsbury), and two poetry publications (Pighog and Cultured Llama). She is also commissioning and contributing editor of Short Circuit, Guide to the Art of the Short Story (Salt). She teaches widely.
Summer Solstice Stories
In this early morning workshop, we will share knowledge of summer solstice rituals, events and experiences from our cultures and backgrounds and create new fictions to welcome Midsummer's Day in the UK.
Jude Higgins is a writer and writing tutor and has stories published or forthcoming in the New Flash Fiction Review, Flash Frontier, FlashBack Fiction, The Blue Fifth Review, The Nottingham Review, Pidgeon Holes, Storgy, Inktears,The MoonPark Review, Fictive Dream, the Fish Prize Anthology, National Flash Fiction Day anthologies and Flash: The International Short Short Story Magazine among other places. She has won or been placed in many flash fiction contests and was shortlisted in the Bridport Flash Fiction Prize in 2017 and 2018. Her debut flash fiction pamphlet The Chemist's House was published by V.Press in 2017. Her micro fiction 'Are We Nearly There Yet?' was included in the 2019 list of Best Flash Fictions of UK and Ireland she has been nominated for Best Small Fictions 2020 and for the 2020 Pushcart Prize. She founded Bath Flash Fiction Award in 2015, co-runs The Bath Short Story Award, co-directs and is responsible for programme design for Flash Fiction Festivals, UK.
The Art of Immersive Flash Fictioneering with Susmita Bhattacharya
A workshop to lose yourself in sensory details – use the senses to create flash fiction that will make your skin crawl, your nose twitch, your eyes smart… a plethora of prompts to explore immersive flash fiction writing with Susmita Bhattacharya.
Susmita Bhattacharya is an Indian-born British writer. Her novel, The Normal State of Mind, was published in 2015 by Parthian (UK) and Bee Books (India) in 2016 and was long listed for the Words to Screen Prize, Mumbai Association of Moving Images (MAMI) Film Festival in 2018. Her collection of short stories, Table Manners, was published by Dahlia Publishing in 2018 and won The Dorset Award in 2019.She teaches contemporary fiction at Winchester University and also facilitates the Mayflower Young Writers workshops, a SO:Write project based in Southampton. She lives in Winchester.
From Afsaana to Terribly Tiny Tales with Susmita Bhattacharya and Farhana Shaikh
In this half an hour talk for the whole assembly, Susmita Bhattacharya and Farhana Shaikh will explore the rich tradition of micro-fiction in South Asia. Join them for readings and discussion as they traverse this vast landscape, home to almost two billion people.
Farhana Shaikh is a writer and publisher born in Leicester. She is the founding editor of The Asian Writer. In 2010 she established Dahlia Publishing to publish regional and diverse writing and the Leicester Writes Festival to celebrate local writing talent.
She was part of Curve Theatre's Cultural Leadership Programme 17/18. In 2017 she won the Penguin/Travelex Next Great Travel Writer competition and has since been longlisted for the Thresholds International Short Fiction Feature Writing Competition and Spread the Word Life Writing Prize. Her short play Risk was developed through the Kali Discovery programme. She is the author of From Imposter to Impact: Arts Leadership in the 21st Century.
Line Editing Flash Fiction – You Should Sweat the Small Stuff
Art at the sentence level plays such an important role in flash fiction. We'll look at techniques editors use to fine tune sentence-level issues such as syntax, phrase choice, and rhythm. Participants should bring two copies of a relatively polished work in progress (under 500 words) and email this story to Chirstopher Allen two days before the workshop (callen@smokelong.com).
Christopher Allen is the author of Other Household Toxins (Matter Press) and Conversations with S. Teri O'Type (a Satire). Allen's fiction has appeared in The Best Small Fictions 2019, Booth, [PANK], Indiana Review, Split Lip Magazine, and Lunch Ticket, among many other great places. He is the editor-in-chief of SmokeLong Quarterly and a nomad.
Expansion in Flash Fiction with Christopher Allen and Helen Rye
Looking at longer stories and why sometimes more is more, even in flash.

Helen Rye lives and writes in Norwich. She has won the Bath Flash Award, the Reflex Fiction Prize and third place in the Bristol Short Story Prize. She is a submissions editor at
SmokeLong Quarterly
, a prose editor for
Lighthouse Literary Journal
, and literary odd-jobs person at
Ellipsis Zine
and
TSS Publishing
. She is studying for an MA in Prose at UEA, where she holds the Annabel Abbs scholarship. She really, really likes karaoke.
Christopher and Helen will also contribute to 'Flashpoint: Flashfiction as Social Commentary Panel Discussion.
Flashes of Elsewhere: The Warp and Weft of Travel Writing: with Peter Wortsman
Impressions gathered, conversation shreds overheard, seemingly extraneous details are the warp and weft woven into vivid travel writing. The most telling details in transit are often overlooked. So, for instance, the celebrated Welsh travel writer Jan Morris recognized the sad spectacle of the caged polar bear tirelessly swimming laps in the constricted confines of his minuscule pool in the Central Park Zoo as a metaphoric springboard for her brilliant brief reflection on the collective madness of life in Manhattan. In this workshop, award-winning travel writer Peter Wortsman will lead participants on a virtual treasure hunt, gathering and harvesting impressions. Those contemplating enrolling in the workshop are encouraged to view the trip to Bristol and the festival experience as a journey of discovery, and from the start to keep tabs of telling details as grist for an account.
Peter Wortsman, saluted by flash fiction master Robert Scotellaro as "a writer way ahead of the times," is the author of three books of short prose, A Modern Way to Die, Small Stories and Microtales (1991, second edition 2019), a precursor collection of flash fiction before the form had a name; Footprints in Wet Cement (2017); and most recently, a bilingual German-English volume of tales originally composed in German, Stimme und Atem/Out of Breath, Out of Mind (2019). His novel Cold Earth Wanderers (2014) was hailed by poet-critic Geoffrey O'Brien as "a darkly comic folktale for a dysfunctional future" and short-listed for the Foreword Reviews' 2014 INDIEFAB Science fiction Book of the Year. His travel memoir, comprising flash nuggets, Ghost Dance in Berlin, a Rhapsody in Gray (2013) won a 2014 Independent Publishers Book Award (IPPY). Recipient of the 2012 Gold Grand Prize for Best Travel Story of the Year in the Solas Awards for Best Travel Writing, his travel reflections have appeared in The New York Times, the Los Angeles Times, and other major newspapers and websites, and were selected five years in a row, 2008-2012, and again in 2016, for inclusion in The Best Travel Writing. His many translations from the German include works by flash forerunners Peter Altenberg, Franz Kafka, and the Brothers Grimm, among others. A recipient of the 1985 Beard's Fund Short Story Award, Wortsman was a Fulbright Fellow in 1973, a Thomas J. Watson Foundation Fellow in 1974, and a Holtzbrinck Fellow at the American Academy in Berlin in 2010.
Pokrass Prompts: with Meg Pokrass
Meg Pokrass,
Mslexia's
quarterly Flash Challenge Judge, is known for her innovative, unusual prompts. Last year, those who took her workshop wrote up a storm and created many stories which were included in the Flash Fiction Festival Three Anthology. She'll be serving up a platter of innovative prompts again for FFF 2020! Bring a large coffee cup and get ready to freewrite like crazy.
Running a Literary Mag: Founding Editors' Panel with Meg Pokrass and Nuala 0'Connor
Nuala O'Connor and Meg Pokrass discuss the ins and outs of creating and running a successful flash fiction magazine in this highly competitive literary magazine market. New Flash Fiction Review (founded by Meg Pokrass in 2014) and Splonk(founded by Nuala O'Connor in 2018) are two robust flash magazines, publishing the very best. Meg and Nuala will discuss the unique challenges, joys, and hardships of running a flash magazine in 2020.
Meg Pokrass, Festival Curator, is the author of five flash fiction collections, two novellas-in-flash, and an award-winning book of prose poetry. A recipient of San Francisco's Blue Light Book Award, her work has been internationally anthologized in two recent Norton Anthologies, Best Small Fictions 2018, 2019, Wigleaf Top 50 (multiple times) and has been published in over 500 literary magazines including Electric Literature, Craft, Tin House, Passages North, Wigleaf and McSweeney's. Meg serves as Flash Challenge Judge for Mslexia, Co-Editor of Best Microfiction, 2020, Co-Founder Flash Fiction Collective Reading Series (SF), & Founding/Managing Editor of New Flash Fiction Review.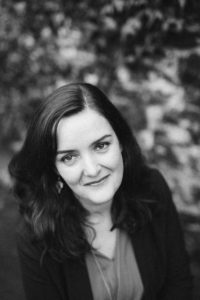 Historical Flash Fiction with Nuala 0'Connor. Note: This is a three-hour pre-festival workshop. Booked separately here
Taking our cue from historical people, places and/or events, this workshop will guide participants through practical theory on how to write effective flash and, using various prompts, we will write our own historic flashes in-class. We will also look at sample historical flashes from accomplished writers. Handouts will be provided.
Nuala says, 'Historical fiction gets a bad rap; on the one hand authors like Hilary Mantel and Sarah Waters are much-garlanded, and rightly so, and on the other, the very term 'historical fiction' puts some people off. But in a world where it's difficult to escape geographically anymore – everywhere seems to have been infiltrated – escapism into the past via historical narratives can feel like exploring untouched territory. And, anyway, what is contemporary historical fiction only a view of the past, with twenty-first century biases, limitations and necessarily particular knowledge? In historical flash we can make something new of the past by answering the needs and preoccupations of today in narratives set in former times. Book this pre-festival workshop here.
Nuala O'Connor lives in Co. Galway, Ireland. In 2019 she won the James Joyce Quarterly competition to write the missing story from Dubliners, 'Ulysses'. Her fourth novel, Becoming Belle, was published to critical acclaim in 2018 in Ireland, the UK, the USA and Canada. Her next book is a bio-fictional novel about Nora Barnacle, wife and muse to James Joyce. Nuala is editor at flash e-zine Splonk. She has won many flash and short fiction awards including the Dublin Review of Books Flash Fiction Prize, The Gladstone Flash Prize, RTÉ radio's Francis MacManus Award, the Cúirt New Writing Prize, the inaugural Jonathan Swift Award and the Cecil Day Lewis Award. She was shortlisted for the European Prize for Literature.
Show Don't Tell is dead. Long live Seduction Not Instruction! With K.M. Elkes
Show Don't Tell is often referred to as a golden rule of writing. This workshop aims to debunk that theory, arguing that, when applied too literally or liberally, it can lead to flat or clunky writing, and leave little room for the reader's imagination.
Instead we will look at the concept of 'Seduction Not Instruction', which helps bring your reader into the story world, rewards their imaginative investment and keeps them actively reading till the end. (Based on an original concept by award-winning author and teacher Alex Keegan).
K.M.Elkes lives and works in the West Country, UK. He is the author of the flash fiction collectionAll That Is Between Us (Ad Hoc Fiction, 2019). His flash stories have won or been placed in various competitions, including Bath Flash Fiction Award, Reflex Fiction Prize, Fish Publishing Flash Prize and the Bridport Prize. He has been published in nearly 50 flash anthologies and literary magazines, and is a Best Short Fictions nominee. He has judged flash contests in the UK and NZ. As a short story author, he has been successful in many competitions, including the BBC National Short Story Award, Royal Society of Literature Award and Manchester Fiction Prize. His work has been published in many literary journals, as well as featuring on school curricula in the USA and Hong Kong.
K.M. Elkes is a short fiction tutor for Comma Press and has run workshops at previous Flash Fiction festivals, for National Flash Fiction Day and online.
As a writer from a rural working class background, his work often reflects marginalised voices and liminal places
Writing the Prose Poetry Sequence. With Carrie Etter
How can a sequence of prose poems explore aspects of a single situation or create a richly lyric narrative? Drawing on her experience of composing Imagined Sons and looking at sequences by Claudia Rankine, Rosmarie Waldrop, and Allison Benis White, Carrie Etter will lead a discussion about the prose poetry sequence's possibilities and get you thinking about and writing toward creating an effective sequence of your own.
Funding Your Fiction in the UK with Carrie Etter and K.M.Elkes
In this presentation followed by Q&A, K.M. Elkes and Carrie Etter talk about their successful applications for grants from Arts Council England and the Society of Authors and answer your questions about the process and the results.
Carrie Etter is the author of four collections of poetry, most recently The Weather in Normal (UK: Seren; US: Station Hill, 2018), and a chapbook of flash fictions, Hometown (V. Press, 2016). Her work has appeared in Iowa Review, The Guardian, The New Republic, The New Statesman, The Penguin Book of the Prose Poem, The Times Literary Supplement, Westerly, and many other journals and anthologies internationally. Originally from Normal, Illinois, she is Reader in Creative Writing at Bath Spa University, where she has taught since 2004.
Going Further With the Novella In Flash: With Michael Loveday
In this exploratory, advanced workshop we'll discuss the challenges and opportunities that arise when writing a novella-in-flash, and consider the technical aspects of the form. We'll unpick the obstacles that we face when tackling this form that's as demanding and evasive as it is liberating and rewarding to write. As a group, we'll share examples of novellas-in-flash and fragmented novels that have inspired us and acted as "permission-givers" for our own writing, identifying what it is that's so good about those publications that we might channel fruitfully into our own writing.
The workshop is aimed at people who have already tried writing at least one novella-in-flash or linked sequence of flash fictions (including unpublished work) and would either like to go back to it to improve it or move on to a new novella-in-flash at some point. You'll end the workshop with ideas for a new novella-in-flash, new thoughts about how you might tackle this form in innovative and adventurous ways, and a list of inspiring "permission-givers" to add to your reading pile! Please come prepared to talk about your own experiences of trying to write a novella-in-flash (or linked sequence of flash fictions) and have something to say about at least one novella-in-flash/'novel-in-fragments' that you have enjoyed reading and would like to recommend to other writers.
Michael Loveday's flash fiction novella Three Men on the Edge (V. Press, 2018), was shortlisted for the 2019 Saboteur Award for Best Novella. He has a poetry pamphlet He Said / She Said, published by HappenStance Press in 2011. His writing has appeared in The Spectator; Flash: the International Short-Short Story Magazine; and Funny Bone: Flashing for Comic Relief. He is an editor, mentor, and tutor in Adult and Higher Education, and a Director of the National Association of Writers in Education. He was judge of the inaugural Tongues and Grooves Prose Poem Prize, 2018, and judge of the 2019 and 2020 Novella-in-Flash Awards at Bath Flash Fiction. He teaches an online course in writing a novella-in-flash, more details at: https://novella-in-flash.com/
Panel discussion on the Novella-in-flash chaired by Michael Loveday with Diane Simmons and Others
Diane
studied creative writing with The Open University. She is a co-director of National Flash Fiction Day and a director of the UK Flash Fiction Festival. She has been a reader for the international Bath Short Story Award, an editor for FlashFlood and has judged several flash competitions including Flash 500 and NFFD Micro. Widely published and anthologised, she has been placed in numerous short story and flash competitions.
Finding A Way
, her debut flash collection on the theme of grief, was published by Ad Hoc Fiction in February 2019 and was shortlisted in the Best Short Story Collection category of the 2019 Saboteur Awards. Her novella-in-flash,
An Inheritance
is forthcoming from V.Press in February, 2020.
Everything is Personal/Everything is Political: with Laurie Stone
In this workshop, we will write flash fictions that jump cut between moments of intimate experience and thoughts about the larger world that presses on us and shapes our lives. The workshop will challenge the notion that writing about private experience and writing about the social world occupy separate categories. We will create stories in which the personal and quotidian assume a larger dimension from proximity to engines of power, and these large engines of power will emerge as forces fueled by emotions–greed, rage, fear, desire–all the feelings that shape human life.
Laurie is also contributing to the panel Flashpoint: Flashfiction as Social Commentary.
Laurie Stone's latest book Everything is Personal (Notes on Now) was published January 2020. Her other recent books include My Life as an Animal, Stories. She was a longtime writer for the Village Voice, theater critic for The Nation, and critic-at-large on Fresh Air. She won the Nona Balakian prize in excellence in criticism from the National Book Critics Circle and has published numerous stories in such publications as Tin House, Evergreen Review, Fence, Open City, Anderbo, The Collagist, New Letters, TriQuarterly, Threepenny Review, and Creative Nonfiction. In 2005, she participated in "Novel: An Installation," writing a book and living in a house designed by architects Salazar/Davis in the Flux Factory's gallery space. She has frequently collaborated with composer Gordon Beeferman in text/music works. The world premier of their piece "You, the Weather, a Wolf" was presented in the 2016 season of the St. Urbans concerts. She is at work on The Love of Strangers, a collage of hybrid narratives. Her website is: lauriestonewriter.com.
Flash Point: Flash Fiction as Social Commentary. Panel Discussion chaired by Charmaine Wilkerson
Flash fiction is growing in popularity and so is the variety of themes being explored. Class, race, gender, labor, migration, mass violence and environmental degradation, to name a few. While this very-short story form has elevated the art of examining relationships, sexuality and personal trauma, flash fiction is, increasingly, turning its intense gaze on various issues in society at large. Award-winning flash fiction writers, editors and instructors, Laurie Stone, Helen Rye, Ingrid Jendzrejewski, Christopher Allen and Kathy Fish will discuss this trend and share examples of "flash" as social discourse in a conversation moderated by Charmaine Wilkerson, former journalist and winner of the 2017 Bath Novella-in-Flash Award and the Novella Category in the 2018 Saboteur Award.
Stranger than Flash Fiction: the Surreal and the Mundane with Santino Prinzi
This workshop will encourage writers to explore and embrace the relationship between the weird and the everyday in their flash fiction. For most of us, we spend the majority of our time doing the same things and going to the same places, but even in the world of the mundane there is weirdness to be found. What is normal for one is unusual to another, and the world is full of odd behaviours, implausible perceptions, and strange news stories (fake and real). Through the study of published flash fiction and by participating in fun but challenging writing exercises, writers of any skill attending this generative workshop will leave with the beginning of, or complete first drafts of, at least three pieces of flash fiction.
Santino Prinzi is a Co-Director of National Flash Fiction Day in the UK, is one of the founding organisers of the annual Flash Fiction Festival, and is a Consulting Editor for New Flash Fiction Review. He writes flash fiction, prose poetry, and is currently working on a novel. His full-length flash fiction collection This Alone Could Save Us is forthcoming from Ad Hoc Fiction. His flash fiction pamphlet, There's Something Macrocosmic About All of This (2018), is available from V-Press, and his short flash collection, Dots and other flashes of perception (2016), is available from The Nottingham Review Press. His work has been selected for the Best Small Fictions 2019 anthology, and he has received nominations for the Best of the Net, the Pushcart Prize, the Best British and Irish Flash Fiction, and the Best Microfiction anthology. His stories have been published or are forthcoming in SmokeLong Quarterly, Flash: The International Short-Short Story Magazine, Jellyfish Review, 100-Word Story, Bath Flash Fiction Award anthologies, National Flash Fiction Day anthologies, Reflex Fiction, and others. To find out more, follow him on Twitter (@tinoprinzi) or visit his website: santinoprinzi.com
Creative Visualisation with Karen Jones
Based on a technique developed by author/teacher Zoe King, am early morning workshop to get your writing day started. Close your eyes, block out everyone and everything else in the room, immerse yourself in the scene described, let go, then free write for twenty minutes. You won't be asked to read out what you've written, so this is a chance to create without constrictions or expectations. It's a process that can generate strong emotions, so be prepared to write about things you may have shied away from in the past. We'll end with a discussion on how everyone reacted to the visualisation. NB.To keep it a quiet space, please don't bring laptops etc to this workshop.
Karen Jones is a prose writer from Glasgow with a preference for flash and short fiction. She has been successful in writing competitions including Mslexia, Flash 500, Words With Jam, New Writer, Writers' Forum, Writers' Bureau and Ad Hoc Fiction. Her work has appeared in numerous magazines and ezines, most recently in Nottingham Review, Lost Balloon and New Flash Fiction Review. Her stories appear in anthologies including Bath Short Story Award, To Hull and Back, and Bath Flash Fiction Volumes 2 and 3. Two of her stories have been nominated for Best of the Net and Best Microfictions and one for a Best Small Fictions and a Pushcart Prize.
The Hidden Creative Territories of Photos and Postcards with Nora Nadjarian
It has been said that the three main ways to produce really good flash fiction are to start from an existing story and cut it down, to start with free writing and sharpen it up or start from scratch and write with the mindset of a poet.
In this early morning workshop we will concentrate on free writing exercises sparked by looking at a photo and/or postcard, and thinking about what came before or after it to create a narrative frame for the picture. Who are the characters? How do they come to be in this situation? What will happen next?
This will take us into territories we never imagined – to beginnings, ends, and pieces with neither beginning nor end. Everything is perfectly normal and nothing is as it is.
Nora Nadjarian is an award-winning Cypriot poet and writer. She has been cited or published in the Guardian, the Irish Times and the Telegraph and has also won prizes and commendations in international competitions, including the Commonwealth Short Story Competition, the Binnacle International Ultra-Short Competition and the Seán Ó Faoláin Short Story Prize. Best known in Cyprus for her book of short stories Ledra Street (2006) she has had poetry and short fiction published internationally. Her work was included in A River of Stories, an anthology of tales and poems from across the Commonwealth, Best European Fiction 2011 (Dalkey Archive Press), Being Human (Bloodaxe Books, 2011) and Capitals (Bloomsbury, 2017). Her latest books are the collections of short stories Selfie (Roman Books, 2017) and Girl, Wolf, Bones (Armida, 2017).
The author Anjali Joseph has said of her work: 'Nora Nadjarian's distilled short stories are abrupt and intense, as invigorating and aromatic as a double shot of literary espresso.'

How to Haibun with Roberta Beary
Memoir, fairytale, short story, travel journal, and dream sequence are terms that have been used to describe haibun. A prose poem which includes haiku or micropoetry, haibun continues to evolve and can encompass anything within the writer's experience or imagination. In Roberta Beary's How to Haibun workshop, she will explore what makes a good haibun, highlighting how the holy trinity of haibun, title, prose, and haiku, link to form a whole which resonates with the reader. Participants will learn writing techniques emphasizing succinct prose and evocative micropoetry. For haibun first-timers and seasoned practitioners.
Roberta Beary lives in the west of Ireland where she edits haibun for the journal, Modern Haiku. Her micropoetry collection, The Unworn Necklace (Snapshot Press, 2007), hailed by poet and critic Ron Silliman as "a 70-poem not-quite-narrative cycle that has the weight and emotional force of a novel," is in its fifth printing. Her haibun collection, Deflection (Accents Publishing, 2015) won the Eric Hoffer and Touchstone finalist awards. Roberta's haiku are featured in A Companion to Poetic Genre (Wiley-Blackwell, 2011) and Haiku In English: The First Hundred Years (Norton, 2013.) Her flash fiction and haibun appear in numerous publications, including 100 Word Story, Cultural Weekly, KYSO Flash, New Flash Fiction Review, Rattle, The New York Times, and Best Microfiction 2019.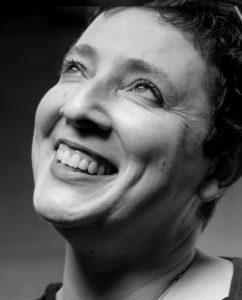 Hybrid flash with Tania Hershman
Have you ever looked at a border, a boundary, a box, and thought, Why can't I cross it, pull it down, make it into another shape, one that suits the story I want to tell? Hybrid writing is where this blurring of edges and creation of new writing spaces, forms and freedoms happens. Come explore different ways you might tell your flash stories at the points where fiction, poetry, non-fiction and the undefined meet. No experience necessary, bring pen, paper and a willingness to play!"
Tania Hershman's hybrid pamphlet inspired by particle physics is forthcoming from Guillemot Press in March 2020. Her poetry pamphlet, How High Did She Fly, joint winner of Live Canon's 2019 Poetry Pamphlet Competition, was published in Nov 2019. She is the author of three short story and flash collections and two books of poetry and co-author of Writing Short Stories: A Writers' & Artists' Companion (Bloomsbury, 2014). She is co-creator of the Twitter account @onthisdayshe and curator of short story hub ShortStops (www.shortstops.info).
Cultivating Lyricism in Flash with Beth Gilstrap
We all know one of the central tenets of memorable flash is the crafting lyrical prose, but often the discussion of how to do this turns ethereal. "It's inherent. It's just how I write.I've always been lyrical." While it's true lyricism can be magic—a tap on the shoulder from the elusive muse—it can also be cultivated. In a form where every word bears weight and must bend in the right direction, arrangement, diction, character lexicon, sentence structure and paragraph length matter. The skeleton of the sentence must enhance the content and vice versa. In this workshop, we'll examine several examples of lyrical flash by masters in the field, and experiment with structure, musicality, and rhythm through both abstract and concrete exercises. We'll attempt to conjure lyricism by writing to several varied music selections, continue with revision exercises geared specifically toward lyricism. Please bring one piece of writing to revise.
Beth Gilstrap is the winner of the 2019 Red Hen Press Women's Prose Prize for her second full-length collection Deadheading & Other Stories (2021). She is the author of I Am Barbarella: Stories (2015) from Twelve Winters Press and No Man's Wild Laura (2016) from Hyacinth Girl Press. She serves as Fiction Editor at Little Fiction | Big Truths and a reader at Creative Nonfiction. Her work has been selected as Longform.org's Fiction Pick of the Week, chosen by Dan Chaon for inclusion in the Best Microfiction Anthology, and appeared in Ninth Letter, Queen Mob's Teahouse, The Minnesota Review, Hot Metal Bridge, and Wigleaf, among others.
Writing Climate Change with Deborah Tompkins
Climate Change is the biggest issue of our time – everything else pales into insignificance alongside the present and future effects of rapid global warming. But how do we write sensibly about something so enormous, which includes habitat loss, species extinction, sea level rise, crop failures, and migration, to name just a few? It's easy to feel overwhelmed by the scale of the climate emergency, and to believe that anything we write is trite and shallow in comparison.
In this workshop we will explore how to conquer that inner voice, and to address some of the issues in workable ways, bringing the huge and incomprehensible down to a manageable scale. We will include our emotional responses, together with what kind of story-telling works. Can writing change the world?
Deborah Tompkins has been writing fiction about the environment and climate since 2007. In 2017 she founded Bristol Climate Writers, a group which includes fiction writers, nature writers, journalists, memoirists, science writers and poets. They meet monthly and also run workshops for the public. Deborah's climate novel Crusoe, Can You Hear Me? has been a finalist and shortlisted in international novel competitions. Her climate-themed novella-in-flash First, Do No Harm was longlisted in the Bath Novella-in-Flash Award 2019. Her flashes have been published by Ad Hoc Fiction and elsewhere.
Layers of Longing with Stephanie Hutton
An introduction to psychodynamic theory will help you to consider the hidden longings of your characters. We will consider how characters' and / or readers' awareness of layers of longing can change across a piece of flash fiction or novella in flash to create depth. You will be provided with prompts to practise your learning to create a plan for a new piece of flash fiction.
Stephanie Hutton is a writer, trainer and NHS consultant clinical psychologist in Staffordshire, UK. Her debut novella Three Sisters of Stone was published May 2018 with Ellipsis Zine and won Best Novella in the Saboteur Awards 2019. Her fiction has been shortlisted for the Bristol Short Story Award, Aesthetica Creative Writing Award and the Bridport Prize. She was a winner in Bath Flash Fiction Award, June, 2019. She writes psychological thrillers and is represented by Sheila Crowley at Curtis Brown.

Foraging for Inspiration with Judy Darley.
One of the questions I'm asked most is where I get ideas from. The truth is that inspiration can come from anywhere, if you're open and ready to gather the ideas as they come! As someone who is, in all honesty, easily bored, I'm constantly on the lookout for entertaining distractions that can convert into story fuel, from overhead conversations to momentarily misunderstood glimpses (the weirder the better), to objects that could be important to a character in a tale. I publish weekly writing prompts on my SkyLightRain blog, and collect small found objects and images that lead to piece of narrative prose. In this workshop you will be provided with a variety of writing prompts and investigate ways you can combine different sources with your own unique experiences to build up an original story.
Suitable for beginners and up.
Judy Darley is a British fiction writer who can't stop writing about the fallibilities of the human mind. Her flash fiction and short stories have been published by magazines and anthologies in the UK, New Zealand, US and Canada, including The Mechanics' Institute Review, Mslexia, Unthology 8 and SmokeLong Quarterly. Her second collection of short fiction, Sky Light Rain, is out now from Valley Press. Her debut, Remember Me To The Bees, was shortlisted for the Edge Hill Prize. She is the Flash Fiction Editor at Reflex Fiction, and co-judged National Flash Fiction Day UK's Micro Competition 2020.
Early morning Flash Fiction with Ingrid Jendrzejewski
Details coming soon.
Ingrid is also taking part in the panel 'FlashPoint. Flash and Social Commentary', moderated by Charmaine Wilkerson.
Ingrid currently serves as the Editor in Chief of FlashBack Fiction, and a flash editor at JMWW, and has served as both non-fiction editor and editor-in-chief of the Evansville Review. She has published over 100 shortform pieces and has won multiple flash fiction competitions, including the Bath Flash Fiction Award and the A Room of Her Own Foundation's Orlando Prize for Flash Fiction. Her short collection Things I Dream About When I'm Not Sleeping was a runner up for BFFA's first Novella-in-Flash competition. She has been nominated for a Pushcart Prize, Vestal Review's VERA Award, and multiple times for Best Small Fictions.She is a co-director of National Flash Fiction Day in the UK.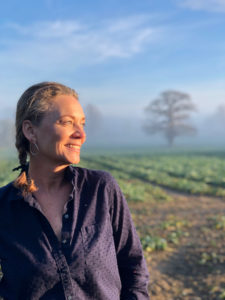 Yoga for Writers with Toni Chappell
Toni will lead an early morning yoga session specifically geared to writers. Here's some reviews to tempt the yoga-shy writer.
'I've dabbled with yoga but found it taxing and had begun to wonder why I needed to be able to put my knees by my ears anyway. Toni's classes restored my faith; I just felt better after doing yoga with her. Afterwards, we took to our hours of sitting at laptops a little more aware and upright, with more space between our joints. There couldn't be a more reassuring, respectful or generous teacher.' Samantha Harvey – Author – The Western Wind, Dear Thief and others.
'Toni's 'yoga for writers' sessions were an incredible, and arguably indispensable, addition to our writing retreat. She left us inspired, open and energised to tackle the days' creative challenges. Personally, I've now incorporated a number of things I learned in Toni's sessions into my own writing practice, and I'd jump at the chance to have her back to lead classes at any event or workshop I hold…' Emma Hooper – Author – Our Homesick Songs, Etta and Otto and Russell and James.
'The sessions were a revelation. Although I was unable to do all the moves and poses, Toni was wonderfully encouraging and assisted me to do as much as I was able to do. By the end of the week, I felt so much better, more supple and relaxed. I loved the meditation at the end of each session, it took me away from my day-to-day cares and concerns and transported me to a place of deep peace.' Mina Bancheva – Writing retreat participant and MA Creative Writing, Bath Spa.
Toni Chappell is a former journalist and news anchor who recently completed her MA Creative Writing with Distinction at Bath Spa University and is currently on the PhD Creative Writing program. Toni writes fiction, non-fiction, short stories, flash fiction, and poetry. She is a registered yoga teacher in both the US and the UK and developed her Yoga for Writers class while studying on the MA.